Experts in blinds and shutters
Any style for any room

Tracked shutters operate on a track system, allowing them to slide smoothly from side to side rather than swinging open like traditional shutters.
Get in Touch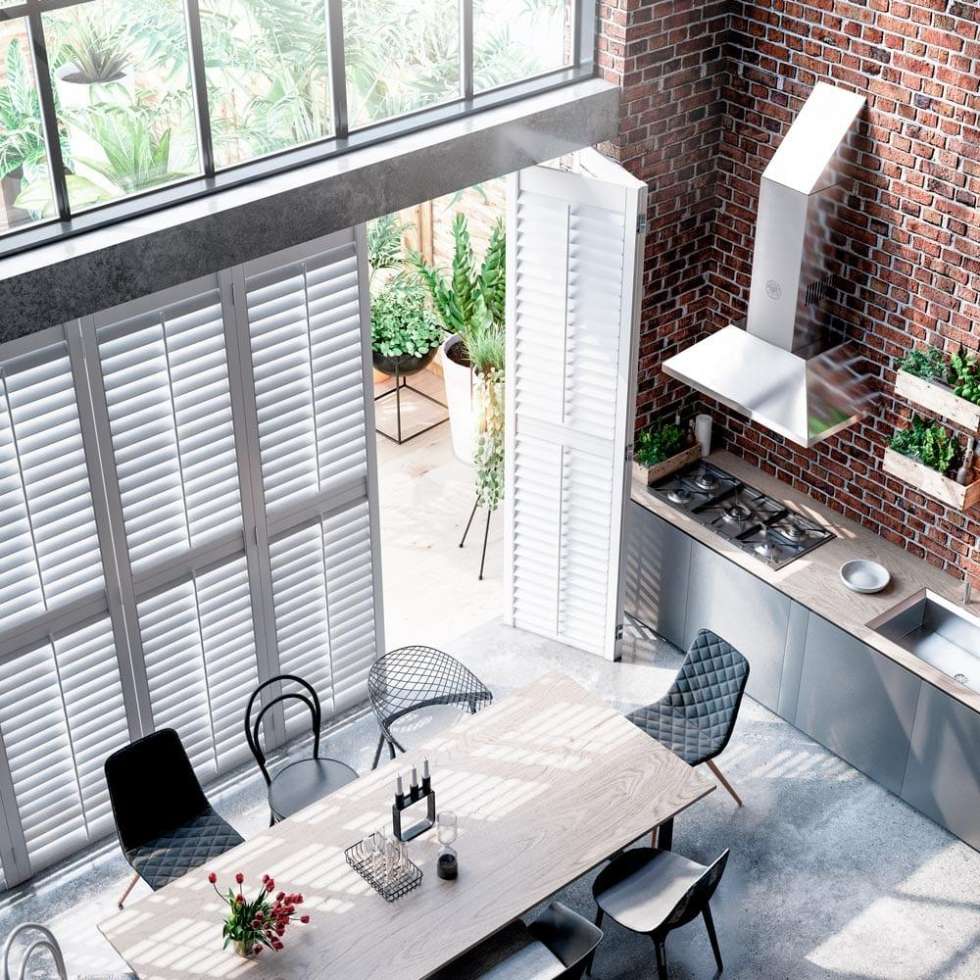 What are tracked shutters?
Track shutters, also known as bypass shutters, are a unique and innovative window treatment solution designed to maximise space and functionality.
The primary advantage of track shutters lies in their ability to cover large window expanses, such as patio doors or floor-to-ceiling windows, with ease. By using a track system, these shutters effortlessly glide along the track, making them an ideal choice for wide openings where traditional shutters may be impractical or cumbersome.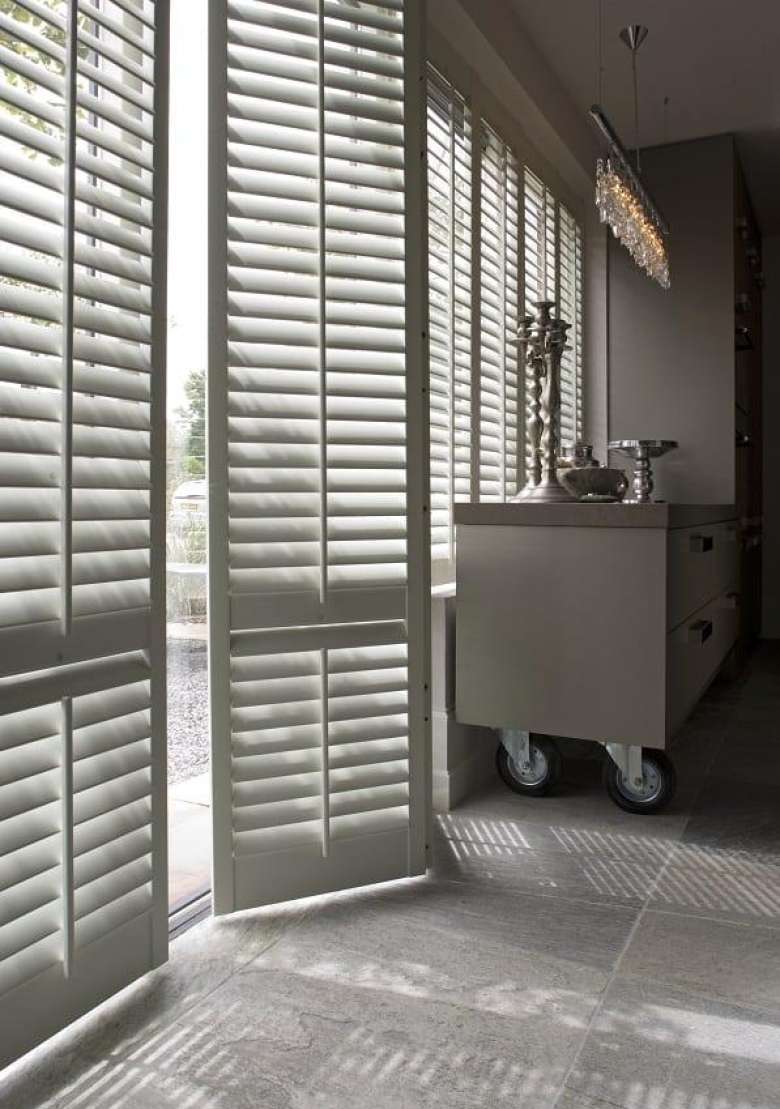 Why choose tracked shutters?
Tracked shutters are an intelligent, stylish way to create the look you're after. They come in two styles, depending on your needs. Firstly, an ingenious by-pass system that allows each panel to effortlessly slide past the other on smooth-running tracks – great for wardrobes or room dividers. And secondly, a smart bi-fold system that simply folds out of the way against an adjoining wall.
Track systems are ideal for separating en-suite bathrooms without the need for building work. They can be made to measure any space at fit seamlessly with any colour or room design.
For more information about our tracked shutter systems, contact us today. We proudly service the Welwyn Garden City, St. Albans, and Hertford areas.
Tracked Shutters Inspiration
Get in touch

Take the first step towards transforming your windows with style and functionality with a free consultation, our experienced team looks forward to hearing from you.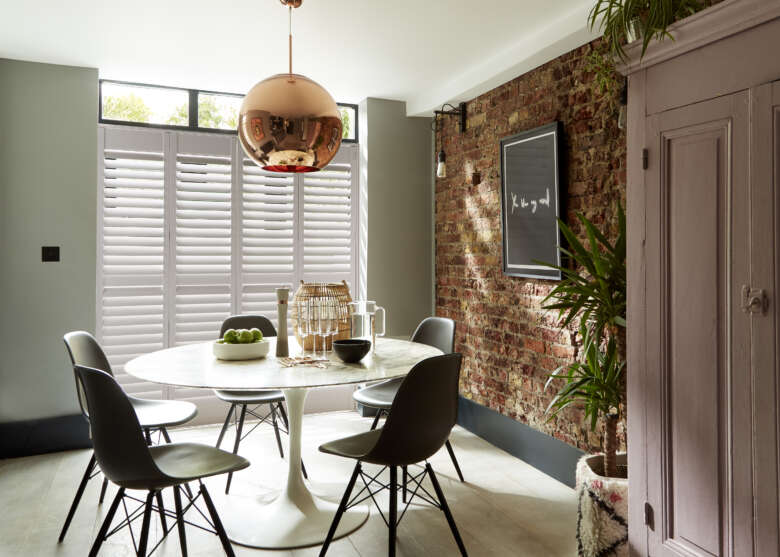 Frequently Asked Questions about Tracked Shutters
How do tracked shutters differ from regular shutters?

Tracked shutters offer distinct advantages compared to regular shutters. These shutters operate on a track system that enables horizontal sliding rather than the traditional swinging motion. This unique mechanism makes them particularly suitable for wide window openings, such as patio doors or expansive floor-to-ceiling windows. By sliding along a track, tracked shutters maximise space efficiency and provide a seamless and practical solution for larger window expanses where swinging panels might be impractical.

What are the benefits of using tracked shutters?

With track shutters, you can enjoy the benefits of adjustable light control and privacy without sacrificing valuable floor space. The bypass design allows you to have one shutter panel in front of another, providing versatile options for light filtration and privacy. You can easily slide the shutters to the desired position, allowing for optimal control over the amount of natural light entering your space.

These shutters are not only functional but also visually appealing. They are available in a variety of materials, finishes, and colours to match your interior decor and personal style. Whether you prefer a classic or contemporary look, track shutters can be customised to enhance the aesthetics of any room.

Additionally, track shutters offer the convenience of easy maintenance. Their smooth-sliding operation and durable construction make them a practical choice for busy households or commercial settings.

Can these shutters be used on bi-fold doors?

Yes! We can adapt and install custom track shutters for your bi-fold doors. Contact us today to get started.