Perfect Fit Shutters Lite
Experts in blinds and shutters
Any style for any room

If it's time to upgrade your space with new window coverings, Absolute Blinds proudly features all the latest products from Louvolite Shutters, including Perfect Fit Shutters Lite, in our Welwyn Garden City showroom. Come see us today to learn more about these state-of-the-art shutters and experience the difference for yourself!
Get in touch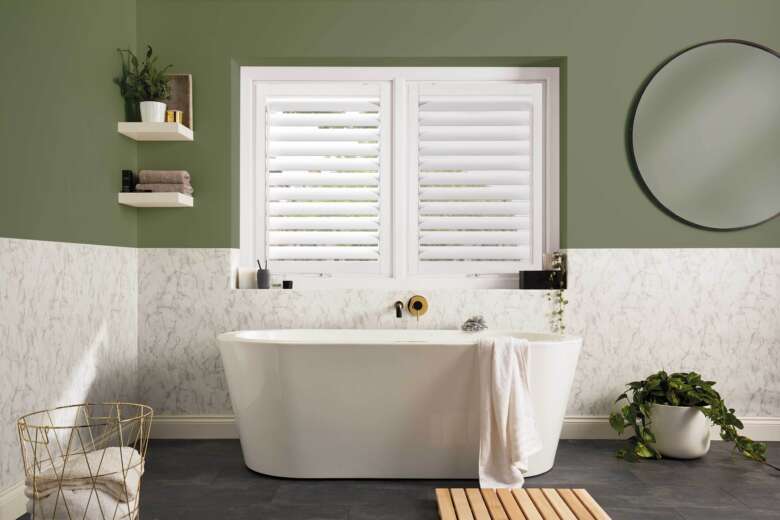 What are Louvolite Shutters?
If you're looking for beautiful plantation shutters that won't break the bank, Perfect Fit Shutters Lite from Louvolite won't disappoint. They're easy to measure and install, offering a cost-effective and innovative product that's becoming a popular alternative to traditional shutters. Their sleek, minimalist design makes them an ideal fit with any décor. Their adjustable louvres give you superior lighting and privacy control, allowing you to set the perfect ambience in any room.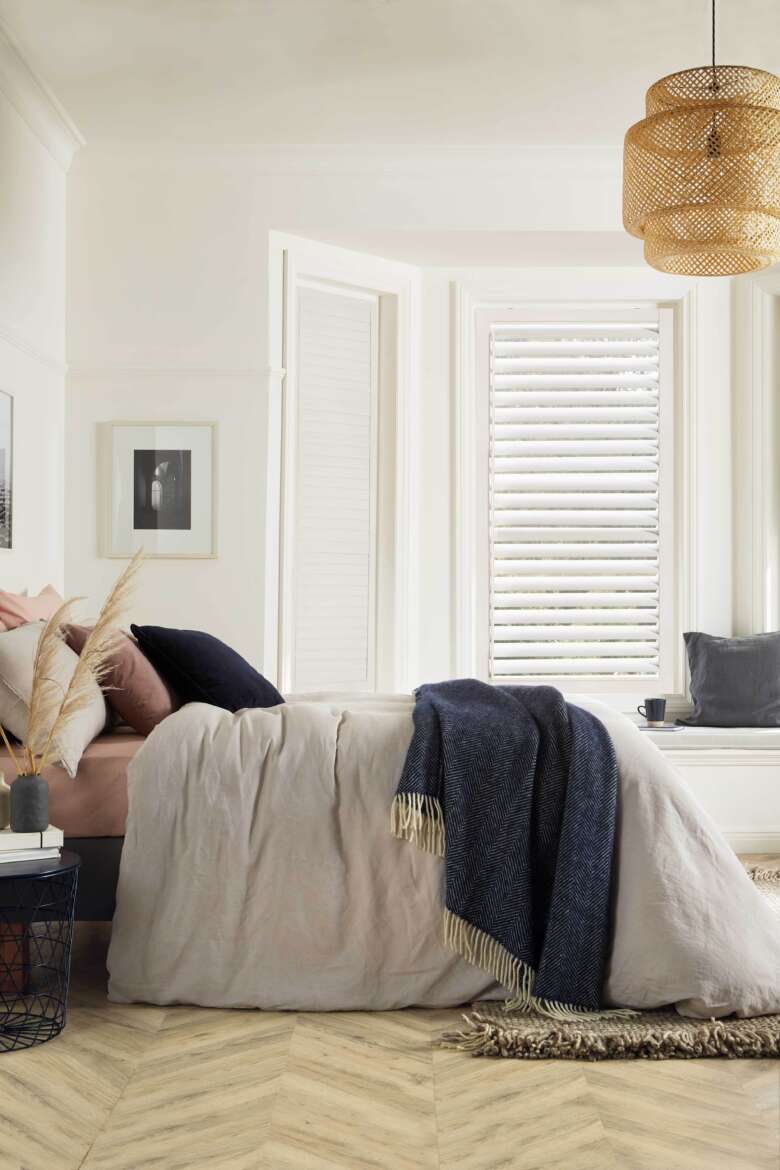 Why choose Perfect Fit Shutters Lite for your home or office?
Manufactured in the UK, Perfect Fit Shutters Lite from Louvolite are a modern must-have in any domestic or commercial setting. These plantation shutters come in various panel and handle variations, making them a perfect fit for any room. If you have wider windows, you can fit multiple shutter panels together for a seamless solution. They effortlessly clip to your existing window frames, saving you time and money on professional installation. These unique, budget-friendly shutters offer numerous other advantages to our customers, including all of the following and more:
Easy to measure and install within seconds
Move with your windows and doors
Allow more light in than conventional shutters
Offer an improved outdoor view with less framework
Leave window sills clutter-free
Can be easily removed for cleaning or decorating
Walls don't need to be drilled and caulked after fitting
Waterproof and can be easily wiped clean
Can be fitted to inward-opening windows, as well as French or patio doors
Come with a 10-year guarantee from Louvolite Shutters
Perfect Fit Shutters Lite Inspiration
Get in touch

The Absolute Blinds team would love to help you find the perfect window treatments for your home or office. Our Welwyn Garden City showroom is located less than a mile from John Lewis and is open Monday through Saturday at your convenience. Whether you'd like to learn more about Perfect Fit Shutters Lite from Louvolite or explore other budget-friendly shutters in our showroom, we've got you covered. Contact us and schedule an appointment for a consultation with our friendly experts today!