Transform Your Space with Custom Blinds
Made-to-measure blinds for a perfect fit

At Absolute Blinds, we take pride in our commitment to excellent customer service and our reputation for delivering high-quality and innovative solutions. Our team specialises in providing a wide range of made-to-measure window solutions for both residential and commercial clients in Hertfordshire, Bedfordshire and North London, including St Albans, Hertford & Welwyn Garden City.
When you schedule a free home consultation with us, we can offer quick turnaround times and expert advice on choosing the perfect window treatments that suit your interior.
Get in touch
Wide Range of Styles to Choose From
how we can help you to transform your windows
Carousel, use the Previous and Next buttons to navigate.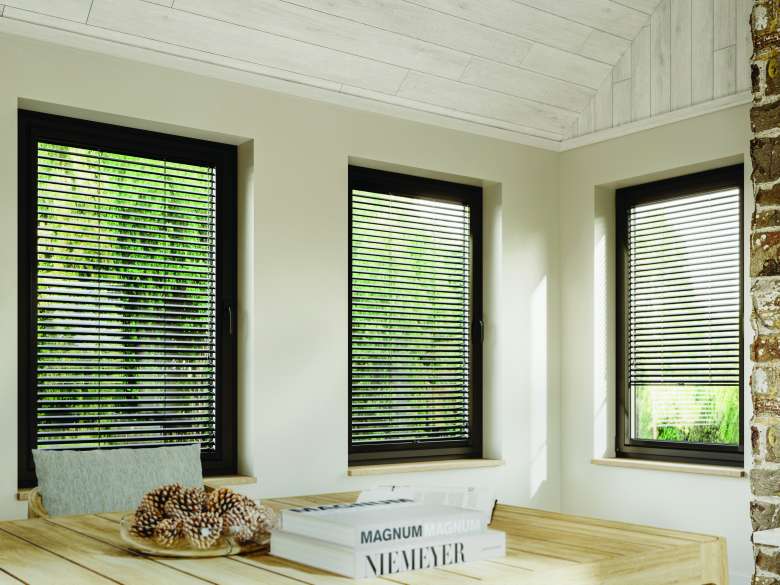 Enhance Your Space with Quality Blinds
Whatever types of windows you have and however many rooms you have designed, blinds will complement them perfectly. There are many different varieties, and all of them will enhance the look and feel of your rooms while controlling the light and increasing your privacy.
Here at Absolute Blinds, we provide made-to-measure blinds of all kinds, styles, designs, and colours, for all types of rooms—traditional, modern, or anywhere in between! From versatile vertical blinds and contemporary Venetian blinds to classic wooden blinds, Roller blinds and unique Roman blinds, we have the products and experience to help our domestic and commercial clients. In addition to our numerous style options, we also have motorised electric blinds available, ensuring that whatever you're looking for, we can supply it. Whether you're interested in updating your existing window shutters adding privacy with blackout blinds or enhancing your living space with new conservatory blinds, we can offer over 20 years of experience and guidance, no matter the size of the project.
When it comes to matching your existing aesthetic, our team also offers colour matching to provide you with whatever shade you desire. With a plethora of fabrics and materials to choose from, our friendly and knowledgeable staff can help you find the right window treatments that best fit your home or office space.
To learn more about our selection of made-to-measure blinds and made-to-measure curtains, or if you'd like to schedule an appointment with our showroom, please get in touch. Our team is proud to serve domestic and commercial clients across the St Albans, Hertfordshire, and Welwyn Garden City areas. We welcome you to browse our collection of window treatments for inspiration or view our recent projects.
Get in touch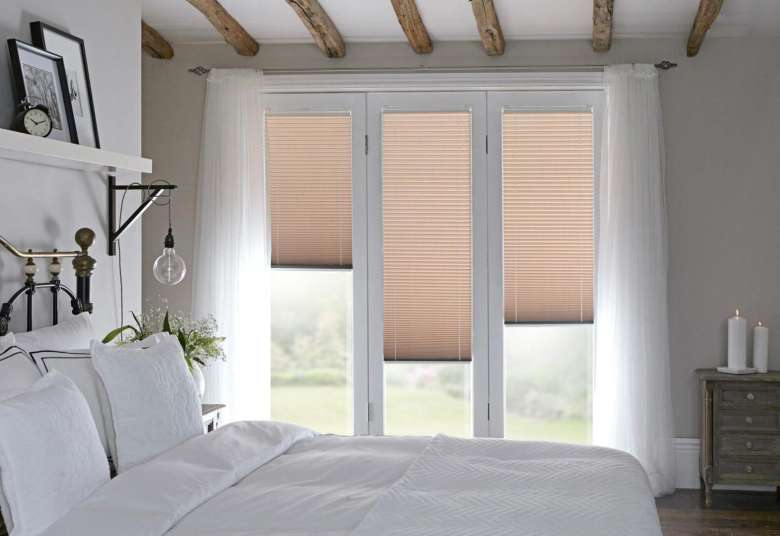 Discover the perfect blend of convenience and quality with our electric blinds. Say goodbye to the struggle of reaching the blinds in those high or hard-to-reach windows. Our innovative solution will make the process a breeze. We offer a range of benefits that go beyond simple convenience.
Find out more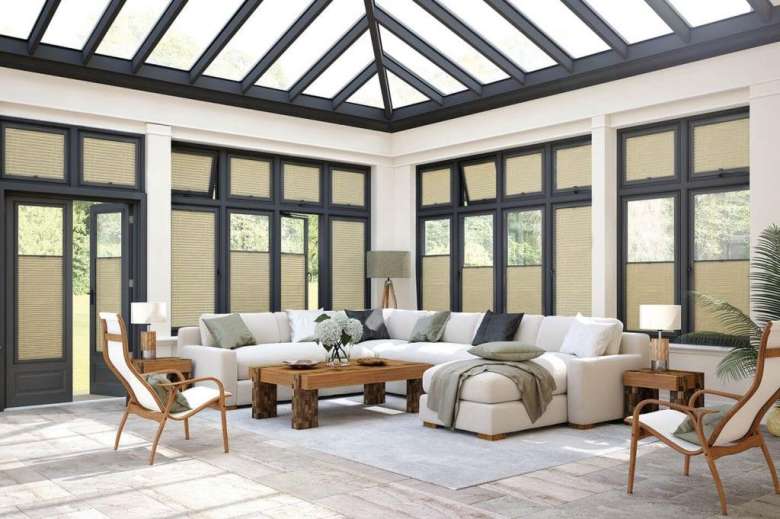 Unparalleled Variety and Experience
Since 2007, Absolute Blinds has experienced significant growth. We have also diversified our product lines to include various blinds such as Roman blinds, conservatory blinds, Venetian blinds, and blackout blinds for added privacy. Our team takes pride in providing guidance and sharing our expertise, regardless of the project's size. With over 20 years of experience, we warmly welcome both residential and commercial clients from the St Albans, Hertford, and Welwyn Garden City area to schedule an appointment at our showroom. Feel free to explore our recent projects for inspiration or learn more about our range of window treatments.
Learn more about us
Get Inspired with our Blinds
Our Customers Say
Carousel of customer testimonials. Use the Previous and Next buttons to navigate.
Absolute Blinds fitted us a Skylight Blind for our orangery. We were very pleased with it, the tradesmen were excellent. We were kept informed during the process from measuring up to placing the order. With updates on fitting date. I would recommend them very professional and pleasant to deal with.
Customer in Cambridgeshire
Showroom staff knowledgeable and patient. Fitting team are very quick, tidy and professional but still took time to make sure our electric blinds were properly set up and programmed.
Yvonne, Hertfordshire
Installed blinds throughout our new house around 6 years ago. Very professional job. Had to have a blind motor replaced recently . Speedy, friendly professional job by the same guy who did the original installation (Nigel), I would definitely recommend this company
Customer in Hertfordshire
Read more reviews on Which? Trusted Traders
Get in touch

Take the first step towards transforming your windows with style and functionality with a free consultation, our experienced team looks forward to hearing from you.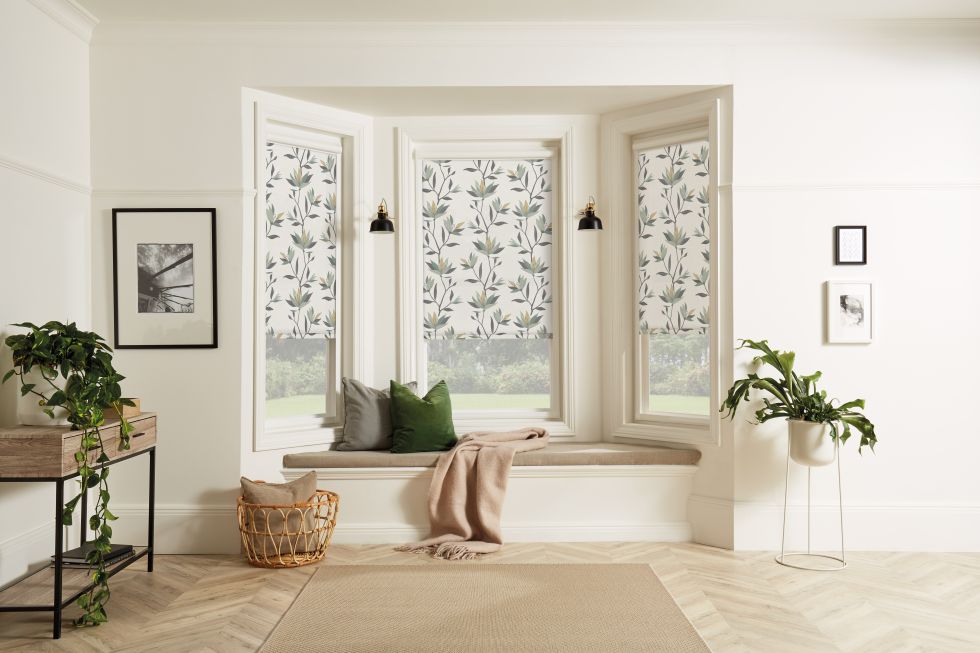 Frequently Asked Questions
What types of blinds are available?

We offer a wide variety of custom-created blinds to fit your windows. Our blind options include the following:

Can blinds be installed on any window?

For the most part, yes! Blinds can generally be installed on most windows, but there are a few important aspects to consider. They include:

Window Size & Shape
Mounting Options
Window Material
Weight & Support
Accessibility
Operation Style

We're happy to help you go over all these options to find the perfect blinds for your home.

How do I clean my blinds?

Cleaning blinds effectively involves a few essential steps. Gather supplies like a feather duster, microfiber cloth, vacuum with brush attachment, and warm water. Dust the blinds using the duster or cloth, vacuum both sides if needed and wipe with a cloth. Follow manufacturer instructions for specific blinds to avoid damage.

What is the best material for blinds?

The material you select for your blinds depends on various aspects, from your needs to your aesthetic preferences. Some of the most popular materials include:

Wood Blinds

Wood blinds add warmth and natural beauty to a space. They are available in various finishes and can complement traditional and contemporary interiors. However, they may not be suitable for high-humidity areas like bathrooms or kitchens.

Faux Wood Blinds

Faux wood blinds are a practical alternative to wood blinds. They are made from composite materials that mimic the appearance of real wood. Faux wood blinds are more moisture-resistant, making them suitable for humid environments. They are also typically more budget-friendly than real wood blinds.

Aluminium Blinds

Aluminium blinds are lightweight and durable, making them popular with many homeowners. They come in a range of colours and finishes, offering a sleek and modern look. Aluminium blinds are moisture-resistant and easy to clean, making them suitable for kitchens and bathrooms.

Fabric Blinds

Fabric blinds, such as Roman shades or roller blinds, provide a soft and elegant appearance. They come in a variety of colours, patterns, and textures, allowing for customisation to match different décor styles. Fabric blinds are ideal for living rooms, bedrooms, and other spaces where you desire a softer window treatment.

Can blinds provide privacy and light control?

Yes! Blinds offer the perfect combination of privacy and light control. They allow you to enjoy natural light while maintaining your privacy. Various types of blinds, such as Venetian blinds or roller blinds with sheer fabrics, provide adjustable options to control the amount of light entering the room while preventing direct visibility from outside. You can adjust the blinds to let in as much or as little light as desired, keeping them fully closed for complete privacy, partially open for a balance of privacy and natural light, or fully open to enjoy an unobstructed view and maximum daylight. With blinds, you can customise the level of privacy and light throughout the day, creating a comfortable and inviting atmosphere in your space.

Can blinds be customised to fit unique window shapes and sizes?

Yes. Our blinds are made to order. We can fit nearly any shape, angle, and size to fit your unique windows.

Can blinds be motorised?

Of course. At Absolute Blinds, we offer motorisation for various products, including blinds, curtains, and awnings. Choose from rechargeable battery, mains powered, or battery-powered options, all with convenient features like remote control operation and voice activation via Alexa and the phone app. Our motorisation systems provide ease and flexibility, allowing you to control your window treatments effortlessly.

Are blinds energy-efficient?

Window blinds offer multiple benefits for energy efficiency in your home. They provide control over sunlight, allowing you to regulate heat gain during the summer and reduce the need for excessive air conditioning. In winter, well-fitted blinds act as insulation, minimising heat loss while capturing sunlight for warmth. Closed blinds can store heat during hot days and release it into the room as temperatures cool. Using blinds strategically allows you to maximise natural light while maintaining a comfortable indoor temperature. Overall, blinds contribute to energy efficiency by reducing reliance on artificial cooling and heating systems.

Can blinds be used in high-moisture areas like bathrooms?

For high-moisture areas like bathrooms, choosing blinds that can withstand humidity is important. PVC or faux wood blinds are moisture-resistant, durable, and easy to clean. Moisture-resistant fabric blinds made of polyester or synthetic blends offer both functionality and an elegant look. Proper ventilation and regular cleaning are recommended to prevent issues like mould or mildew. By selecting blinds designed for high-moisture environments, you can enhance your bathroom's functionality and appearance while ensuring long-lasting performance.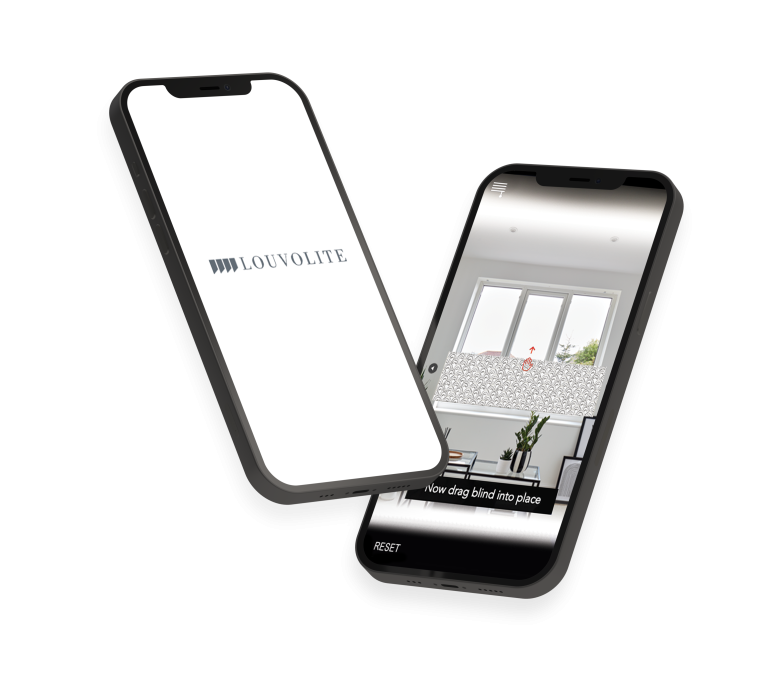 Visualise your window blinds
With Augmented Reality by Louvolite
Louvolite now has an app that allows you to visualise our amazing range of fabrics in your home, making it easier to see and choose the right blinds for you!

Find out more