Experts in blinds and shutters
Any style for any room

Café shutters are a chic European style where only the bottom part of the window is covered, providing you with privacy from the street but leaving the top window uncovered for natural daylight and a view to the outside. This style is the perfect solution if your room is overlooked and for larger windows the shutters can be folded away when not in use.
Get in touch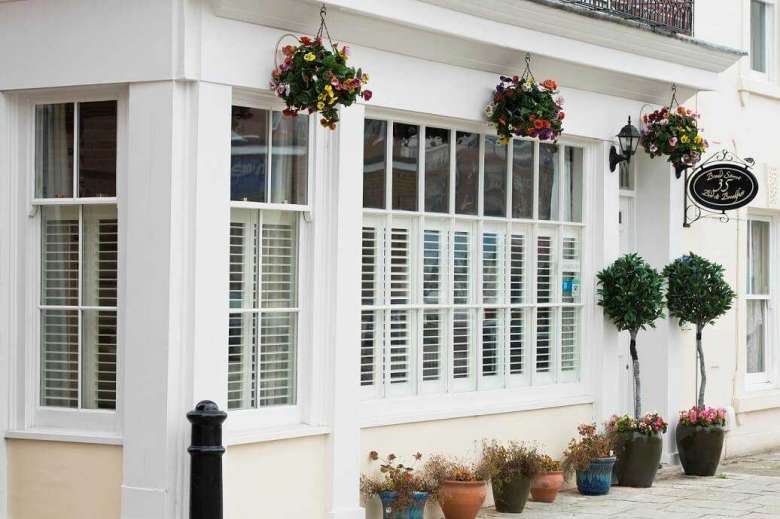 Why choose café shutters?
Café-style shutters are a perfect solution that leaves light flooding in through the top half of your window while you make a design statement below. Not only are they a beautiful expression of taste and flair, but they're also a smart and practical way to block out unwanted attention from the pavement outside. So, you can enjoy bright sunshine and total privacy all in one.
They're ideal for living rooms and kitchens that face the street and for enhancing the authentic look of Victorian properties. That said, they fit perfectly with contemporary décor too and offer a huge amount of curb appeal to any home.

Café Style Shutters Inspiration
Get in touch

Take the first step towards transforming your windows with style and functionality with a free consultation, our experienced team looks forward to hearing from you.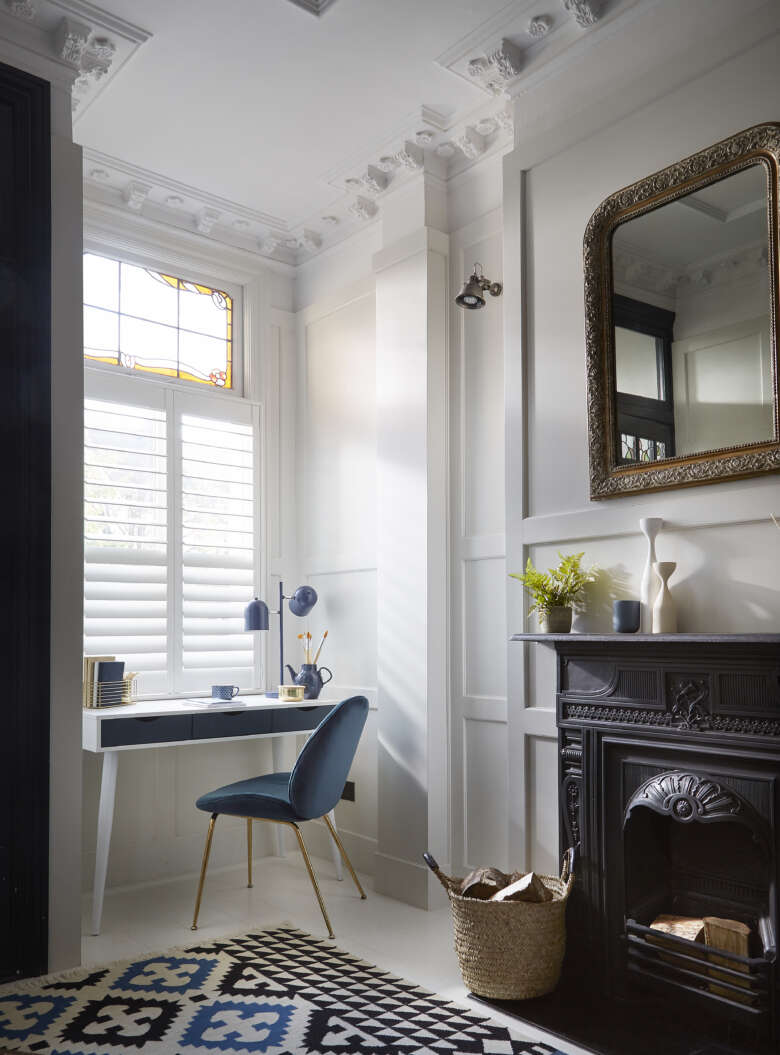 Frequently Asked Questions about Café Shutters
What are café style shutters?

Café shutters are a popular style of window covering that originated from the traditional café culture in Europe. These shutters cover only the lower portion of the window while leaving the top section uncovered. They provide privacy and light control for the lower part of the window while allowing natural light to enter through the top.

We design our Café shutters to enhance the aesthetic appeal of a room while offering practical benefits. They create a charming and inviting atmosphere for your home. These shutters are typically installed in living areas, kitchens, or dining spaces, where privacy is desired without sacrificing natural light and views.

Café shutters are available in various materials, finishes, and slat sizes to match different interior styles. We custom-make them to fit any window size and shape, ensuring a seamless and tailored look. Café shutters are a versatile option that allows you to maintain privacy at eye level while enjoying an open and airy feel in your space.

How are café shutters different from other types of shutters?

Unlike full-height shutters that cover the entire window or tier-on-tier shutters that consist of multiple tiers, café shutters are designed to cover only the lower portion of the window, leaving the upper part exposed. By leaving the top section of the window uncovered, café shutters let in ample natural light, creating a bright and airy ambience in your space. This makes them perfect for areas where you want to enjoy the views and maximise daylight while maintaining a level of privacy.

What are the benefits?

Enhance Aesthetics

Café-style shutters beautifully complement various home décor styles, adding a touch of elegance and charm to any room.

Privacy with Light

Ideal for ground floor rooms, café style shutters provide privacy while still allowing natural light to enter, making them perfect for homes facing busy streets or neighbours' houses.

Versatile with Curtains

Café shutters can be easily paired with curtains to create stunning window treatments. Add curtains for light control or to make a statement with contrasting designs.

Customisable Height

These shutters can be tailored to fit your windows perfectly, allowing you to decide the amount of coverage desired for each window in your home.

Ideal for Bay Windows

Café shutters effortlessly dress bay windows, maximising natural light, ensuring privacy, and adding a stylish touch to the space.

Child and Pet Safe

With no cords or wires, café shutters provide a safe window dressing option for families, ensuring the well-being of children and pets.