Experts in blinds and shutters
Any style for any room

Whether you're looking to transform the appearance of your living room or add a new sense of style to your kitchen and bathroom, the team at Absolute Blinds is here to help you find the perfect wooden blinds for your needs. With over 20 years of experience and access to a variety of materials, fabrics, and wood finishes, our showroom is worth a visit.
Get in touch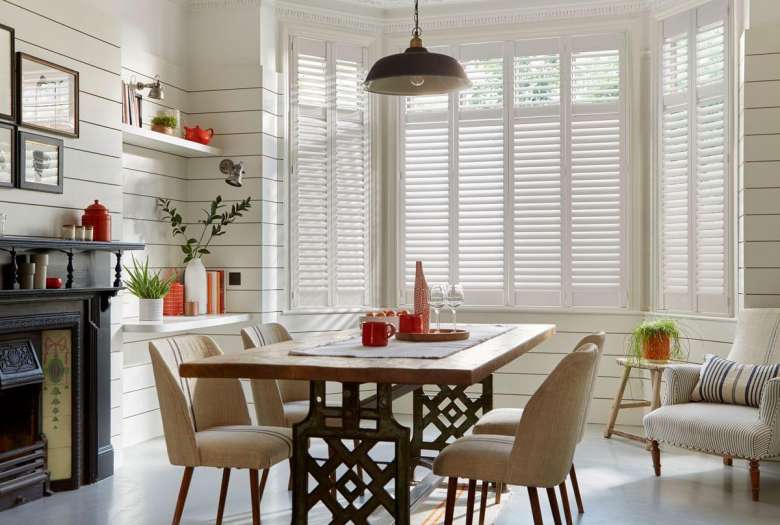 Why choose wooden blinds?
Upgrade your home with the timeless elegance of wooden blinds. With their natural beauty and warm tones, wooden blinds add a touch of sophistication to any room. Not only do they enhance your interior décor, but they also provide excellent light control and privacy. Whether you're looking to create a cosy ambiance or achieve a more classic look, wooden blinds are a perfect choice. Experience the charm and versatility of our blinds in your home today.
While wood is typically used for venetian blinds due to its timeless design and versatility, another product that can provide you with added privacy and interior style is window shutters. Built to fit any style or existing window shape, our plantation shutters offer a great sense of classical style and security.

We supply and fit both real and faux wood venetian blinds and interior shutters.
Faux wood is a popular choice and is advised for rooms with moisture, such as bathrooms and kitchens.
Both can either be manual or motorised
Choose from a natural wooden finish or opt for a painted shade. Swatches are available to view on each product page.
Get in touch

Take the first step towards transforming your windows with style and functionality with a free consultation. Our experienced team looks forward to hearing from you.