Experts in blinds and shutters
Any style for any room

Plantation shutters are known for their timeless appeal and are suitable for both traditional and contemporary interiors. They provide a classic and sophisticated look that enhances the overall aesthetics of a room. These shutters are available in various styles, colours, and finishes, allowing you to customise them to match your décor and personal taste.
Get in touch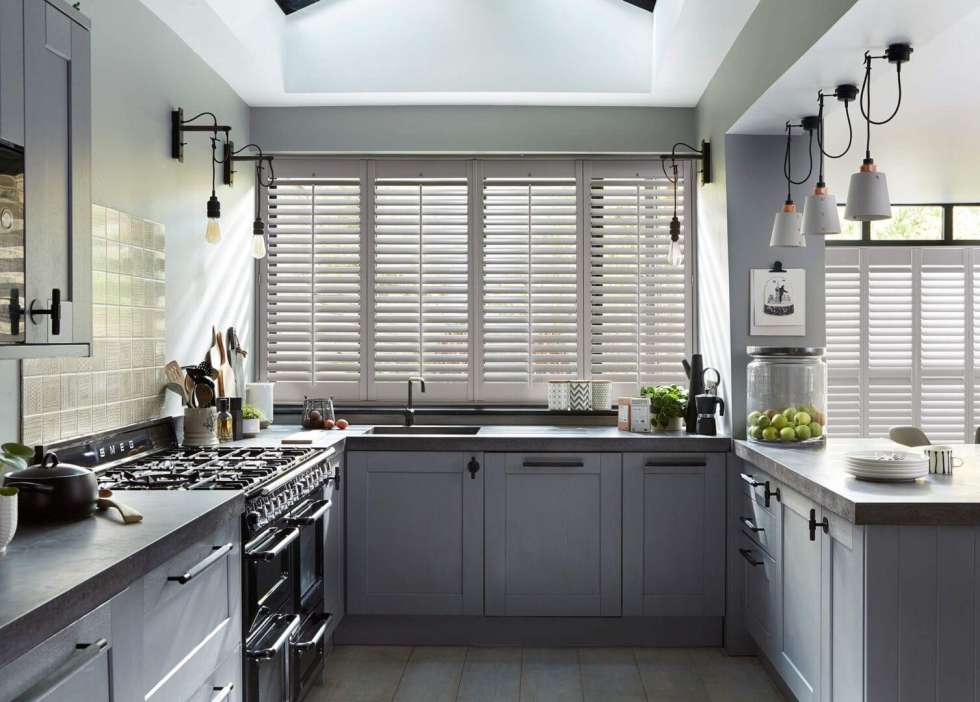 Why choose plantation shutters?
Plantation shutters are interior wooden shutters that are produced in a variety of styles and shades.
Every home can be transformed by plantation shutters that suit all styles of property and homes. From the sleek contemporary look of full height to continental café style, browse our broad range of plantation shutters for windows and doors and find your style.
Whether you are thinking of finishing off a regular square window, a classic bay, a conservatory, or something with a more unique shape, we can help bring your vision to life with plantation shutters, made-to-measure, just for you.
More than just a window covering, plantation shutters add a personal touch to your home and also work well for wardrobes, patio doors, and room dividers, helping you make the most of both space and light.
Get in touch

Take the first step towards transforming your windows with style and functionality with a free consultation, our experienced team looks forward to hearing from you.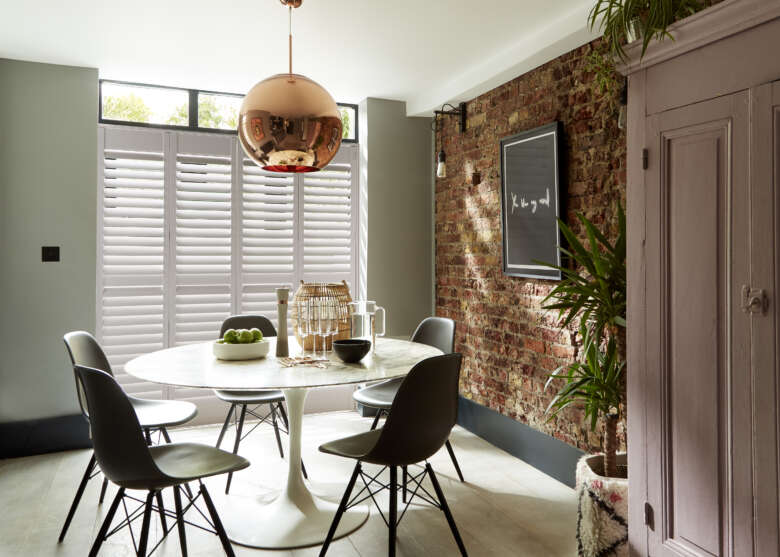 Frequently Asked Questions about Plantation Shutters
What are plantation shutters?

Plantation shutters are a versatile and stylish window covering option that adds elegance and functionality to any space. These shutters are typically made of wood or composite materials and feature adjustable louvres that allow you to control the room's light and privacy.


What are the benefits?

One of the benefits shutters are often chosen for the home, particularly in street facing properties or in more built up areas is for the privacy they provide. Along with privacy, one of the main benefits of plantation shutters is undoubtedly the level of light control that they provide. This really sets shutters apart from alternative window dressings.

Can they be installed on any type of window?

Yes. We can install plantation shutters on almost any type of window. Their versatility makes them the ideal candidate for all the windows in your home. There are a few considerations to make prior to installing them, including the type of mount, frame, panels, and more – but we'll be happy to go over all of these factors when you chat with our team.

Are they easy to clean and maintain?

Yes. Plantation shutters are a breeze to clean and maintain, allowing you to keep your home looking lovely for years. Just follow these easy steps to preserve the beauty and longevity of your shutters:

Regular dusting is key to maintaining plantation shutters. Use a soft cloth, feather duster, or a vacuum cleaner with a brush attachment to remove dust from the louvres and frame.
For more stubborn dirt or stains, dampen a cloth or sponge with mild soapy water and gently wipe the affected areas. Avoid using excessive water or harsh cleaning solutions that could damage the shutters.
Pay attention to hard-to-reach areas and corners, thoroughly cleaning all surfaces.
After cleaning, use a dry cloth to remove any moisture and prevent water spots or warping.
If you have wooden plantation shutters, it's important to periodically apply a wood-friendly polish or conditioner to keep the wood nourished and protected.
Check the hardware and hinges regularly to ensure they are functioning properly. Tighten any loose screws or repair any damaged parts promptly.
Avoid using abrasive materials or strong chemicals that can scratch or discolour the shutters.

What is the difference between other shutters and plantation shutters?

The biggest difference between these shutters lies in their design: plantation shutters feature adjustable slats, known as louvres, which enable control over the amount of light entering through the windows, similar to Venetian blinds. On the other hand, traditional shutters are typically solid and serve the purpose of completely blocking out light and providing window security, but they lack the ability to regulate light levels.