Experts in blinds and shutters
Any style for any room

Shaped shutters can be made from real or faux wood, or MDF, and are available in various finishes and colours to suit different interior styles.
Get in touch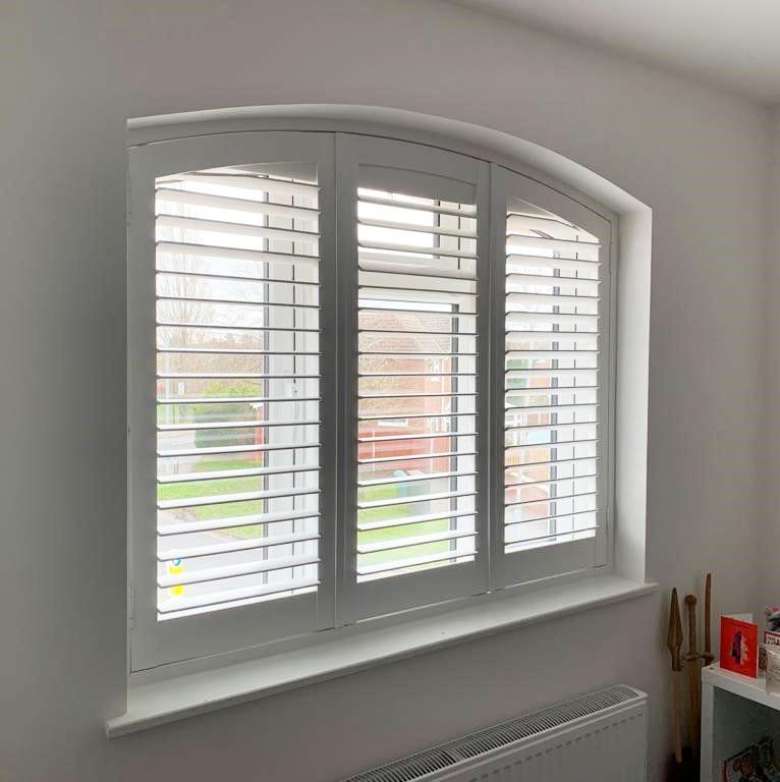 What are shaped shutters?
Shaped shutters, also known as speciality or custom-shaped shutters, are specifically designed to fit windows with unique and irregular shapes. These shutters are customised to match the exact contours and dimensions of arched, angled, circular, or other non-standard window shapes, providing a tailored and stylish solution.
Unlike standard rectangular shutters, shaped shutters are crafted to perfectly follow the curves and lines of the window frame, creating a seamless and harmonious look.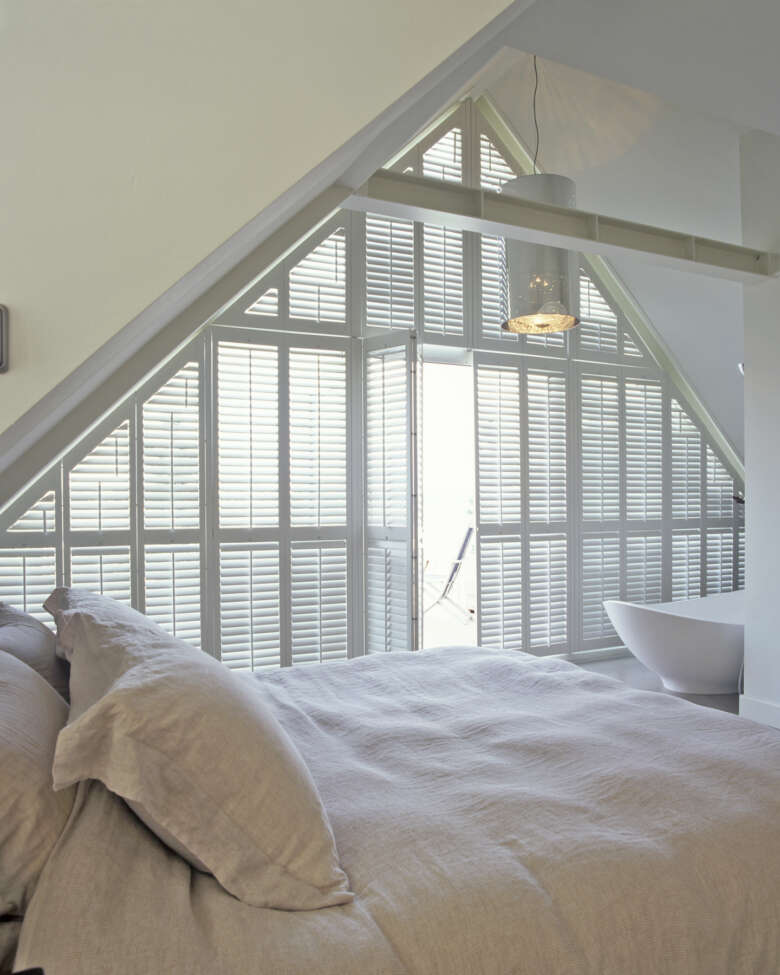 Why choose shaped shutters?
Whether it's arched, circular or angled windows. Our stylish shutters are available in a wide range of unique and individual options to dress any variety of window style.
Re-imagine any space, no matter how unusual or awkward with a design statement that's practical, precisely fitted and picture perfect.
Increasingly, homes are imbued with all manner of window shapes and sizes – unique features can add character to any wall, roof or ceiling. But they're not always practical and it can be hard to find coverings that fit. Shaped shutters let you take back control of light and privacy and make a bold design statement at the same time.
Round, square, triangular, oval – whatever the shape, you can enjoy a premium, made-to-measure shutter system that fits both the space and your sense of style perfectly.
For more information about our shaped shutter options, contact us today! We proudly provide service to clients throughout Welwyn Garden City, St. Albans, Hertford, and the surrounding areas.
Shaped Shutters Inspiration
Get in touch

Take the first step towards transforming your windows with style and functionality with a free consultation, our experienced team looks forward to hearing from you.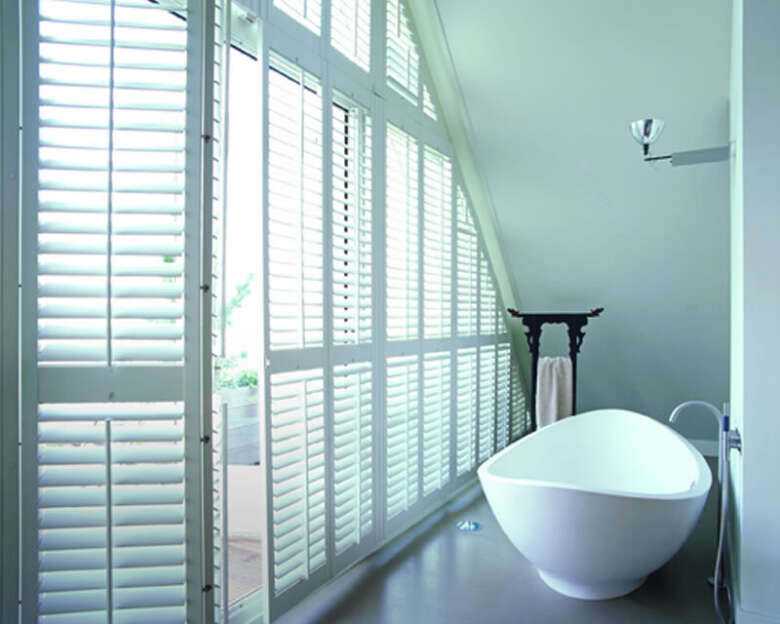 Frequently Asked Questions Shaped Shutters
What shapes do shutters come in?

We can customise your shutters to come in any shape you desire. This makes shaped shutters perfect for oddly-shaped or unique windows.

Can I get shutters in a custom shape?

We can create custom-shaped shutters that can fit any window shape you desire. Our expert craftsmen have the skills and knowledge to manufacture shutters that perfectly match your windows' unique contours and dimensions. With our custom shape shutter service, you can achieve a truly tailored and seamless look for your home.

Using advanced techniques and precision measurements, we can create shutters for arched, circular, triangular, or other non-standard shapes. Our process ensures that the shutters are carefully designed and crafted to flawlessly follow the lines and curves of your windows, resulting in a beautiful and cohesive appearance.