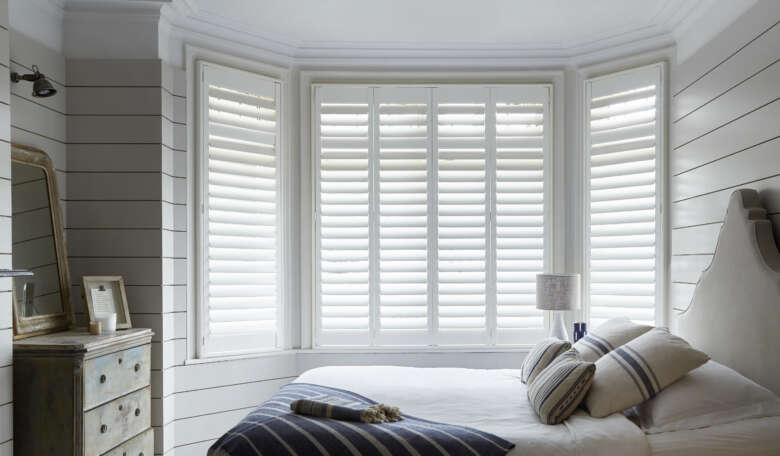 Absolute Journal
Why Shutters are the Perfect Home Décor Trend for 2023
If you're under the impression that shutters are rather outdated, it's time to take a fresh look. Not only have shutters bounced back into the limelight in 2023, but they've also become one of the most sought-after home décor trends.
With numerous advantages and an unmatched aesthetic appeal, shutters are increasingly becoming a preferred choice for traditional and contemporary homes alike. Consider why shutters are still in style and examine some popular types to help you choose the right shutters for your needs.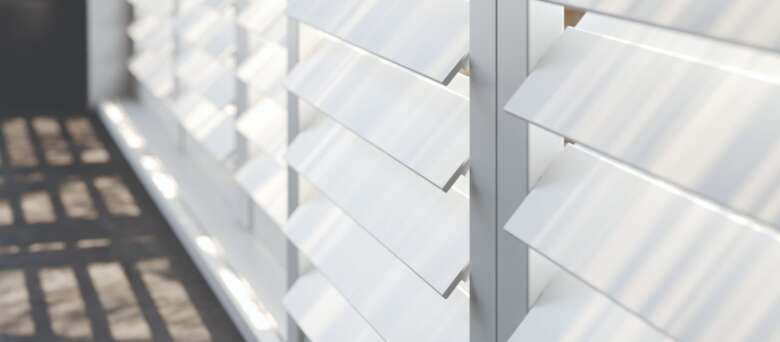 1. Shutters are classic and beautiful
The beauty of shutters lies in their clean lines and timeless appeal, complementing both classic and modern interiors, making them a versatile aesthetic solution. Whether painted a crisp white, finished in a bold colour or left with natural wood grain, shutters are undeniably beautiful.
2. Easy to maintain
One of the biggest advantages of shutters is their easy maintenance. Unlike fabric window coverings, which often require washing or professional cleaning, wood and faux wood shutters simply need a quick dusting or wipe-down to keep them looking as good as new. This easy upkeep makes shutters ideal for busy homeowners who want a beautiful yet practical window treatment.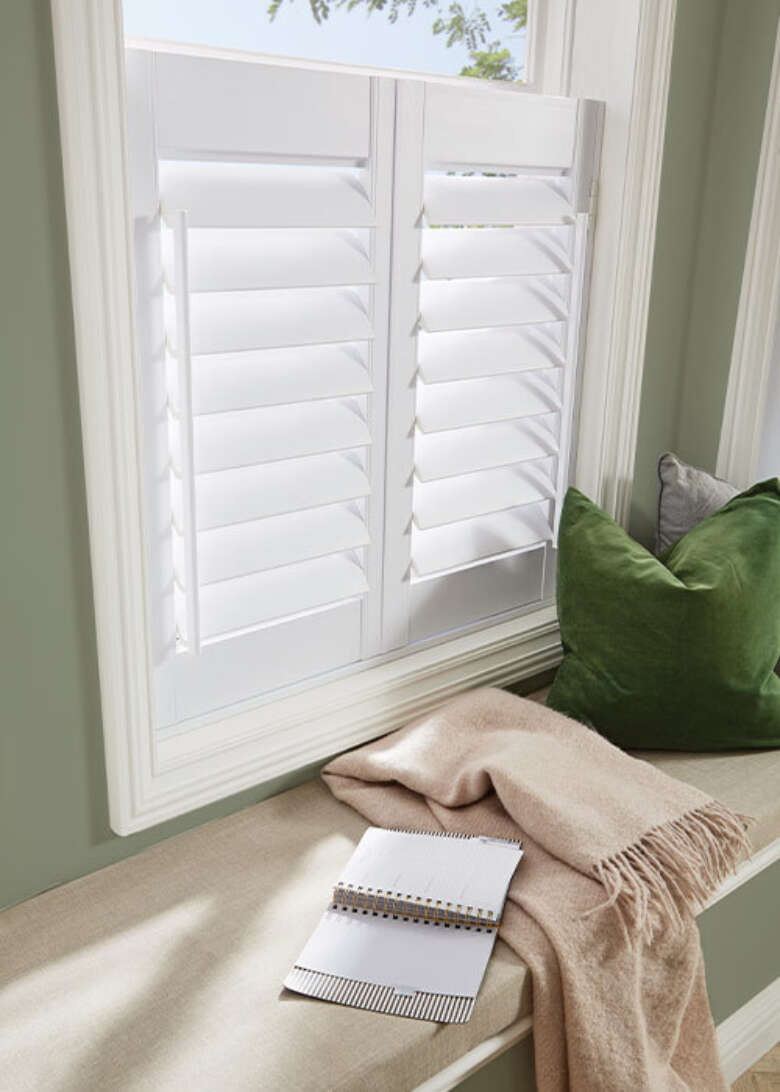 3. Customisable
Made-to-measure shutters offer a world of possibilities. Whether your home exudes rustic charm or a modern vibe, shutters can be tailored to match your tastes. First, select from a broad range of colours and styles. Then, customise the shape and size to fit any window. This level of customisation ensures your shutters create a personal and cohesive look throughout your home.
4. Versatile
Versatility is another feature shutters offer. They are a fantastic fit for any room, regardless of its purpose or design. From controlling the lighting in a sun-drenched sitting room to adding a cosy vibe in the bedroom to ensuring privacy in a moisture-prone bathroom, shutters can handle it all. Their versatility extends beyond just what rooms they work in, as made-to-measure shutters are also suitable for windows of all shapes and sizes.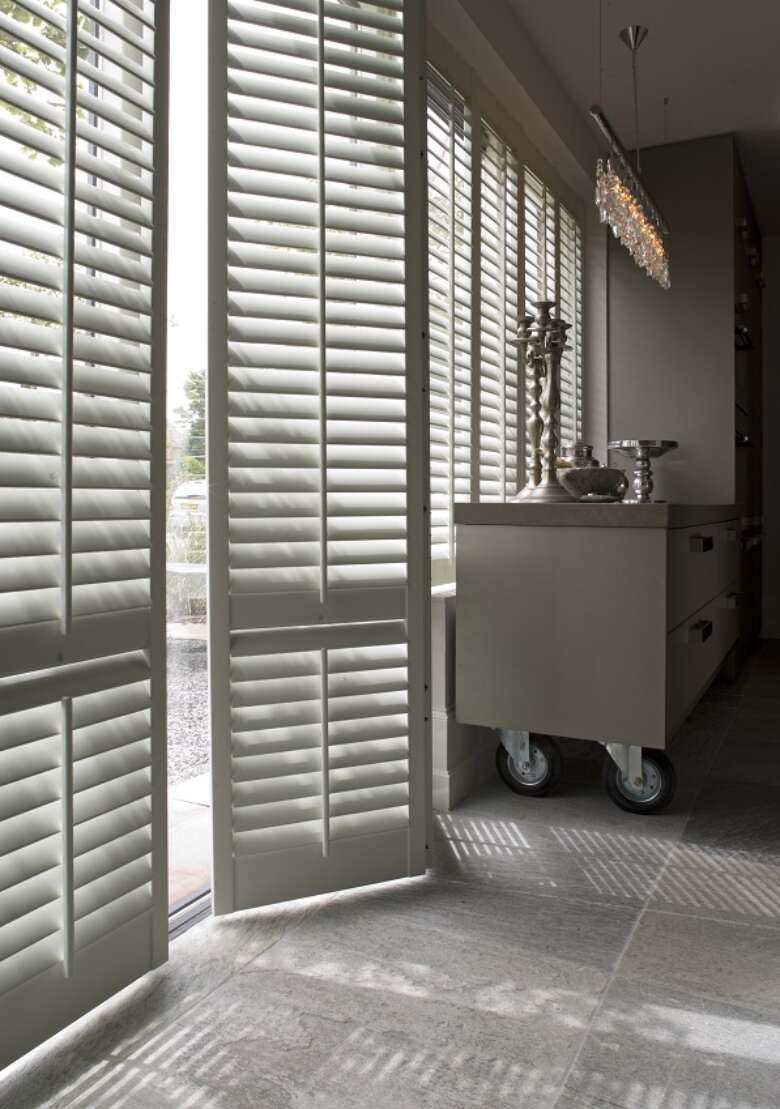 5. Energy Efficient
Thanks to their impressive insulating properties, shutters are a true gem for the modern, energy-conscious homeowner. By creating a barrier between the window and your home's interior, shutters effectively maintain a consistent indoor temperature and minimise the need for heating and cooling. As a result, shutters aren't just an aesthetically pleasing window treatment—they're also a friend to your energy bills, helping you save significantly in the long run.
6. Sustainable
In an age when sustainability is paramount, shutters rise to the occasion. It's easy to find options made from FSC-certified wood or engineered wood, ensuring your window coverings come from responsibly managed forests. Furthermore, shutters are durable, meaning they don't need to be replaced as often as some other window treatments. This longevity reduces waste over time, making shutters a superior choice if you're committed to preserving the environment.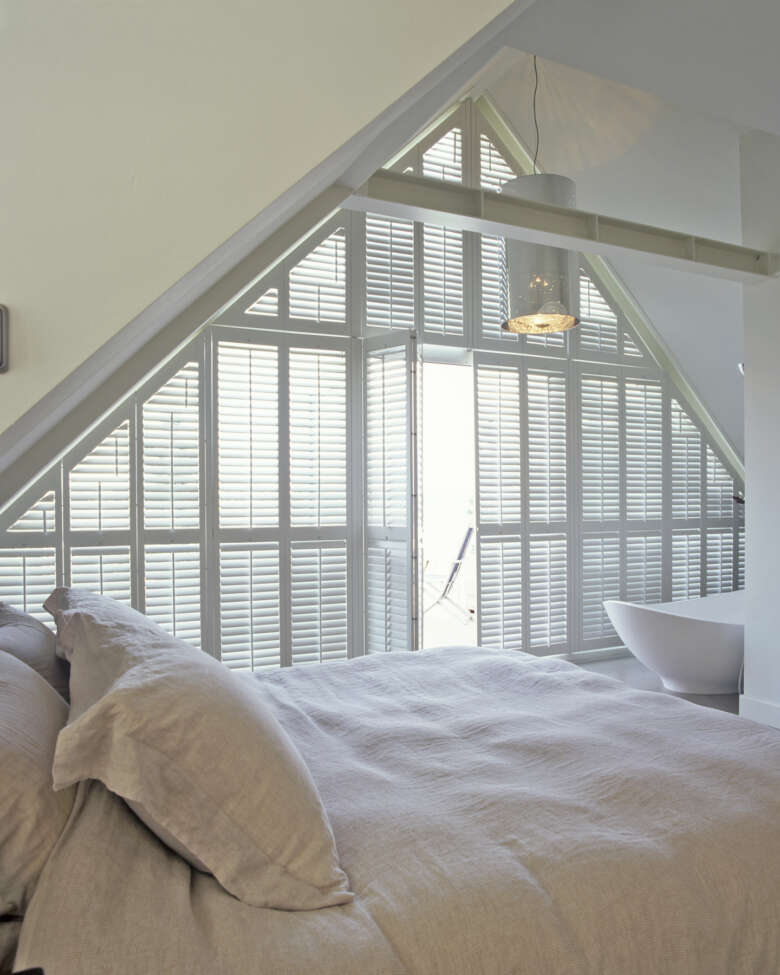 7. Shutters are a Long-Term Investment
Shutters often come with a higher upfront price than other window coverings, but their durability and long lifespan make them a worthwhile investment. Resistant to wear and tear, shutters can last for decades with minimal upkeep, far outlasting cheaper alternatives. This, coupled with the ability to increase home value, truly makes shutters a wise investment.
Which Shutters Should I Choose?
Now that you understand what makes shutters trendy, you may be interested in upgrading your window dressings. Before you do, you must decide which shutters will work best. Here's a quick guide to help you out:
Finding the Perfect Shutters in Welwyn Garden City
At Absolute Blinds, we're passionate about helping you find the perfect shutters for your home. We are a small, family-run business with over 15 years of experience providing personalised service and high-quality window treatments. Our team can even fit your new shutters for you, so you don't have to worry about a potentially complex installation. Visit our showroom in Welwyn Garden City, call us on 01707 394141 or explore our website to view our extensive array of made-to-measure shutters. We'll help you elevate your home décor with the perfect shutters for 2023!