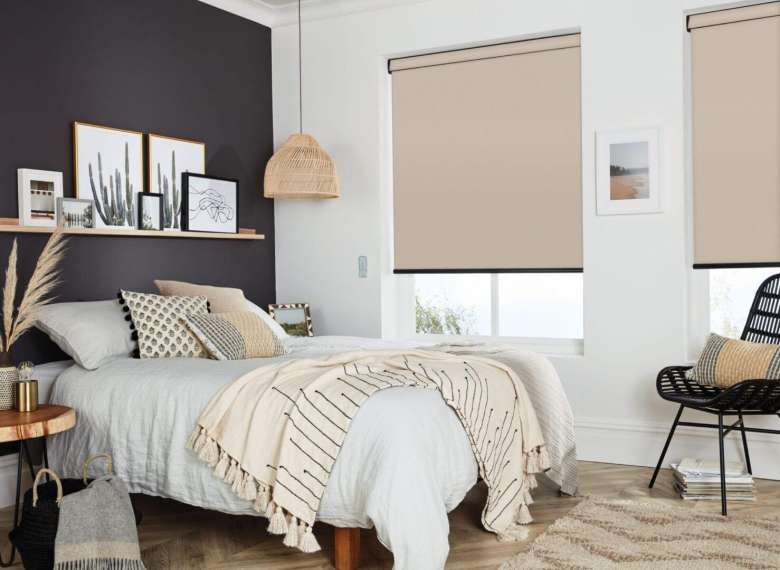 Absolute Journal
What are the Different Types of Blinds?
Whether you want to dress the windows in the kitchen, sitting room, bedroom or bathroom, you're sure to find blinds perfect for the space. Take a closer look at 10 popular types of blinds and how to tell which ones are the perfect fit for your home.
At first glance, blinds may seem like relatively insignificant décor, but they have the power to transform the look and feel of any room. Blinds are praised for their style and versatility, and you can make the most of them by choosing bespoke options. With made-to-measure blinds, the possibilities are truly endless—you get a unique design, the perfect fit and the exact material you want.
Since they are tailored to meet your needs, made-to-measure blinds offer the ideal balance between style and practicality.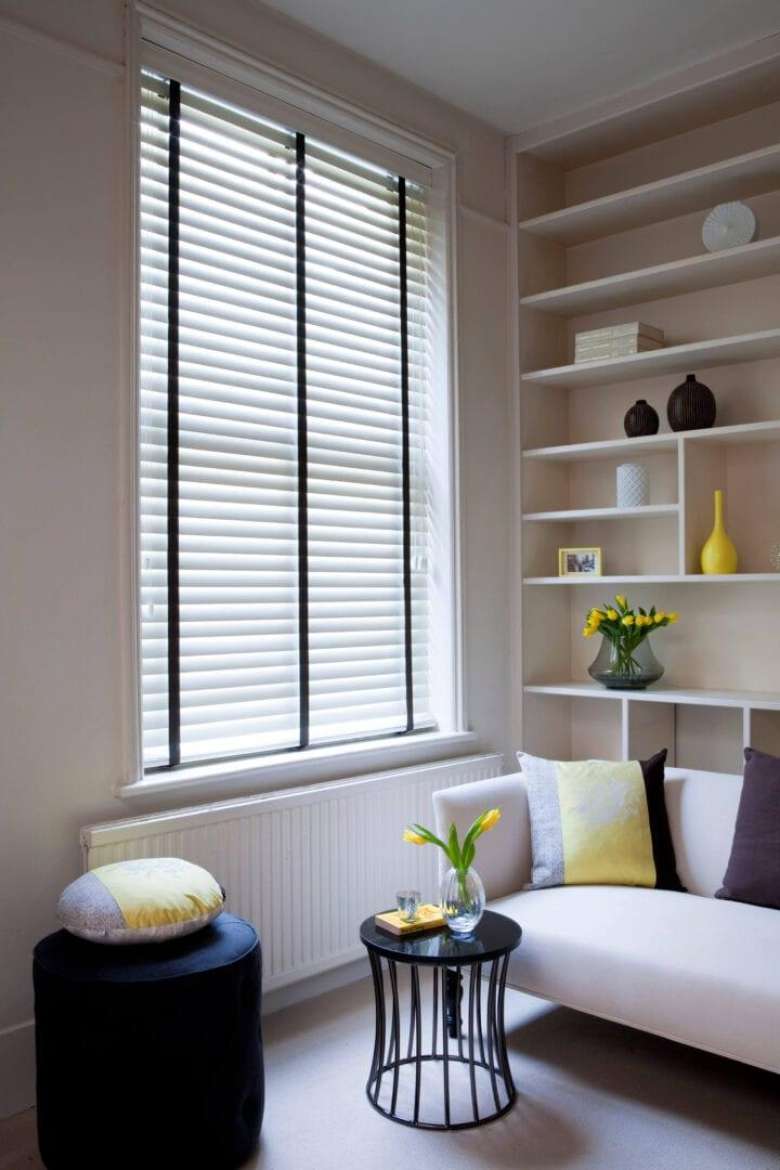 1. Venetian Blinds
Venetian blinds are a classic choice, known for their functionality and timeless appeal. These blinds are comprised of horizontal slats usually fashioned from wood, faux wood or aluminium, making them great for controlling how much light enters a room. You can adjust the angle of the slats with the attached wand or cord to achieve your desired level of sunlight and privacy.
This feature makes Venetian blinds an ideal choice for rooms where light levels fluctuate throughout the day, such as those that face east or west. They also reduce glare in home offices or studies without plunging the room into darkness. Moreover, Venetian blinds lend a sleek, minimalist appearance that complements both traditional and modern design aesthetics.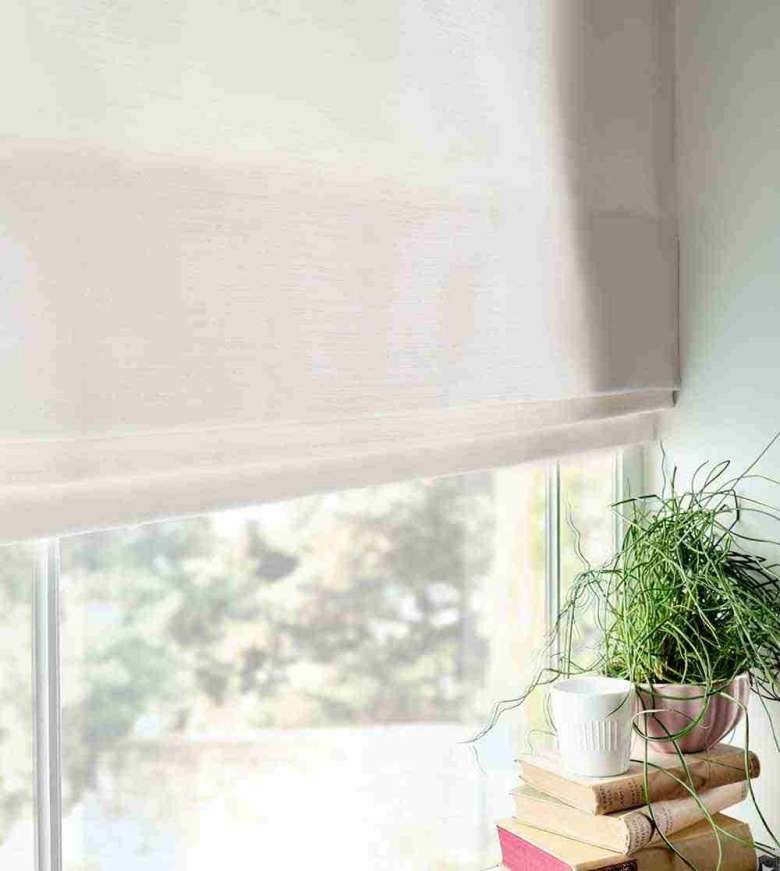 2. Roman Blinds
If elegance and comfort are your top priorities, Roman blinds might be the perfect choice. Crafted from fabrics like linen, cotton or silk, these blinds fold neatly into pleats when raised, creating a beautiful cascade effect. The soft, textured appearance of Roman blinds lends a cosy, inviting ambience, making them particularly suitable for sitting rooms and bedrooms.
Whether you choose a brightly coloured fabric with a bold pattern or a more subdued design that blends into the background, Roman blinds are a fabulous decorative feature. You can also choose between a standard or blackout lining, depending on your light control needs.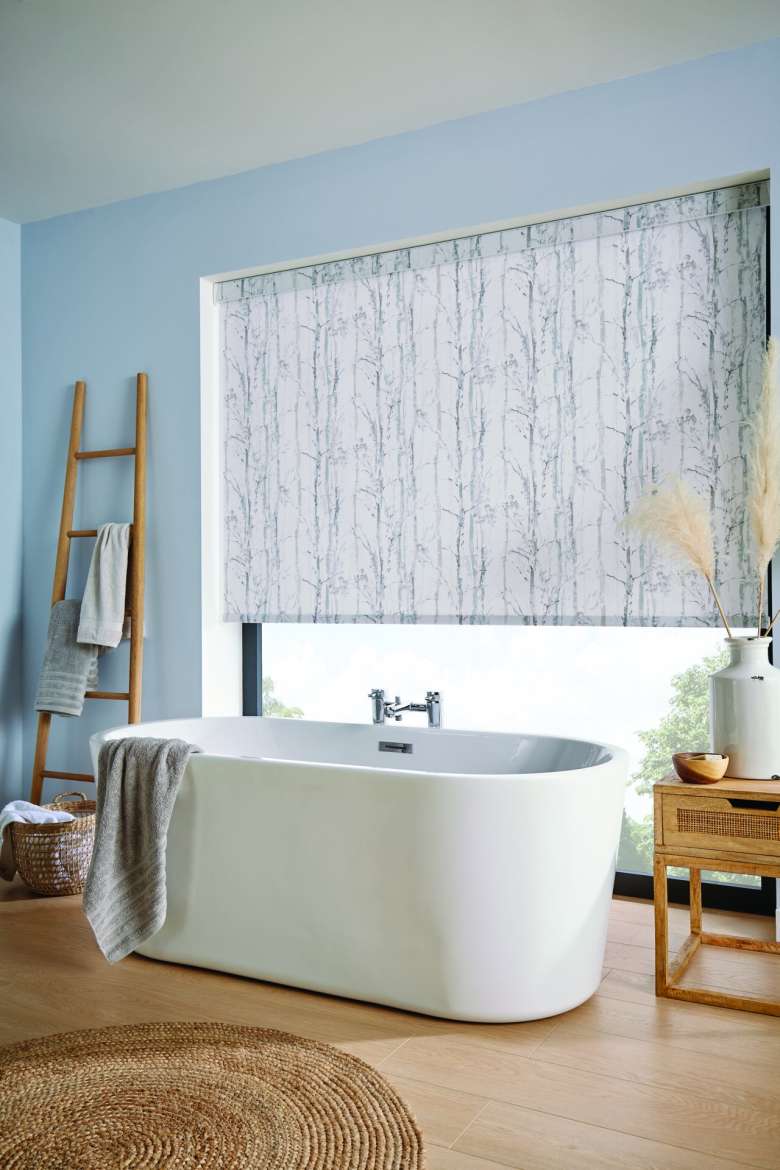 3. Roller Blinds
Roller blinds balance functionality and style. Made from a single piece of fabric, they operate smoothly, rolling up and down on a tube for a simple, streamlined look. This straightforward design lends itself to a variety of spaces. Even so, roller blinds are particularly well suited to bathrooms and kitchens, especially when constructed from easy-to-clean, water-resistant fabrics like polyester or cotton-nylon blends.
With an extensive range of designs and colours available, roller blinds can either be a subtle backdrop or a standout feature. Choose from a plain colour on a smooth material, or opt for an eye-popping pattern with a beautifully woven texture. Numerous cassette options are also available, including fabric-covered designs to match your blinds.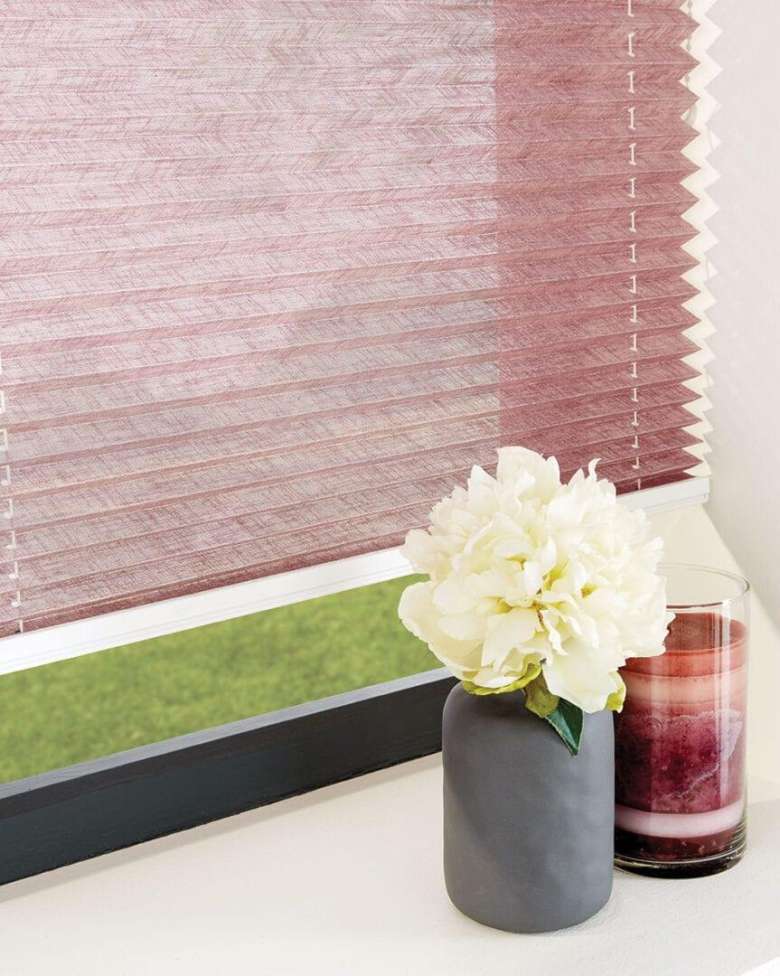 4. Perfect Fit Blinds
Roller blinds can be fitted into a perfect fit frame for a convenient, no-drill solution. Perfect fit blinds are designed to go directly on the window, sitting snugly against the frame to eliminate gaps. This improves light control, privacy and energy efficiency. Ideal for tilt-and-turn windows or glazed doors, perfect fit blinds offer a streamlined look that enhances your windows' aesthetics. Moreover, they comply with child safety guidelines, making them a good choice for kids' bedrooms.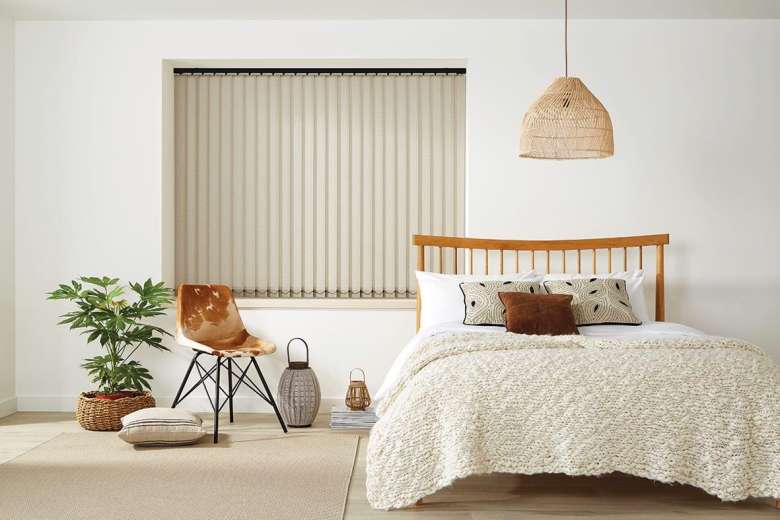 5. Vertical Blinds
Vertical blinds are characterised by their long, vertical louvres, suitable for large windows and patio doors. The louvres can rotate a full 180 degrees to precisely control the amount of light entering the room, an important feature in rooms with extensive glazing, such as sunrooms and conservatories. They can also be drawn neatly to one side for uninterrupted views.
The clean lines of vertical blinds add a modern feel to any room, whilst their practical design offers a fantastic solution for privacy and light control. The louvres can be made from numerous materials to meet your style and performance preferences, including vinyl, aluminium and fabric. Many fabric vertical blinds are machine washable for easy upkeep.
6. Vision Blinds
Vision blinds, also known as day-to-night blinds, bring innovation to the forefront. These window coverings consist of two layers of fabric with transparent and opaque horizontal stripes. The unique design allows you to switch from voile-like transparency, offering a softened view and diffused daylight, to a completely opaque window covering for a darker room and greater privacy when needed. This feature makes vision blinds ideal for bedrooms or any room where you prioritise flexible light control and privacy.
As for the design, you have no shortage of options to choose from. Beautiful metallic finishes, natural woven wood effects and contemporary fabrics in muted tones are just a few of your choices. Customisable cassettes and operating styles are also available.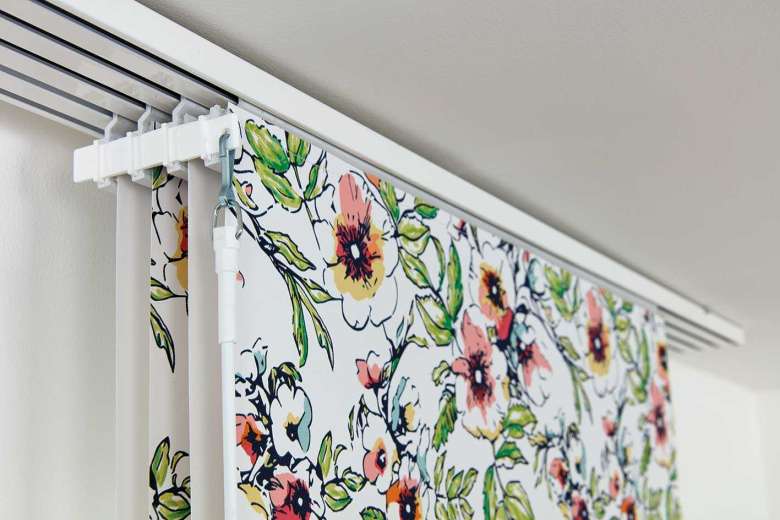 7. Panel Blinds
Panel blinds are a practical solution for large windows and sliding doors. You can even use them as creative room dividers. They feature wide panels that glide effortlessly along a sleek track system, allowing for effective light control and privacy, not to mention a gorgeous aesthetic. The panels can either be drawn to one side or split down the middle to suit your needs. With their contemporary design and elegant simplicity, panel blinds make a stylish addition to any room.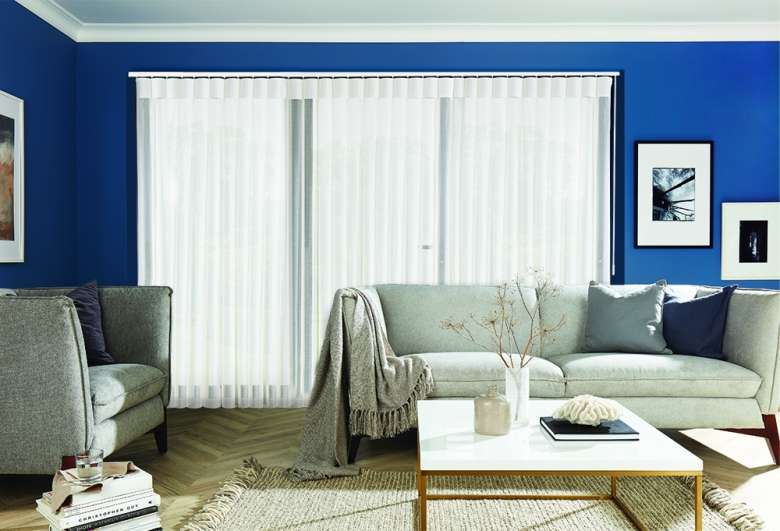 8. Allusion Blinds
Designed to combine the best of both worlds, Allusion blinds offer the functionality of vertical blinds and the elegance and softness of curtains. Perfect for larger windows and bi-folding or patio doors, they create a stunning visual effect when opened, with their flowing sheer and opaque fabric strips catching the light beautifully. The flexible light control and striking aesthetics of Allusion blinds make them exceptional at adding luxury and drama to your space.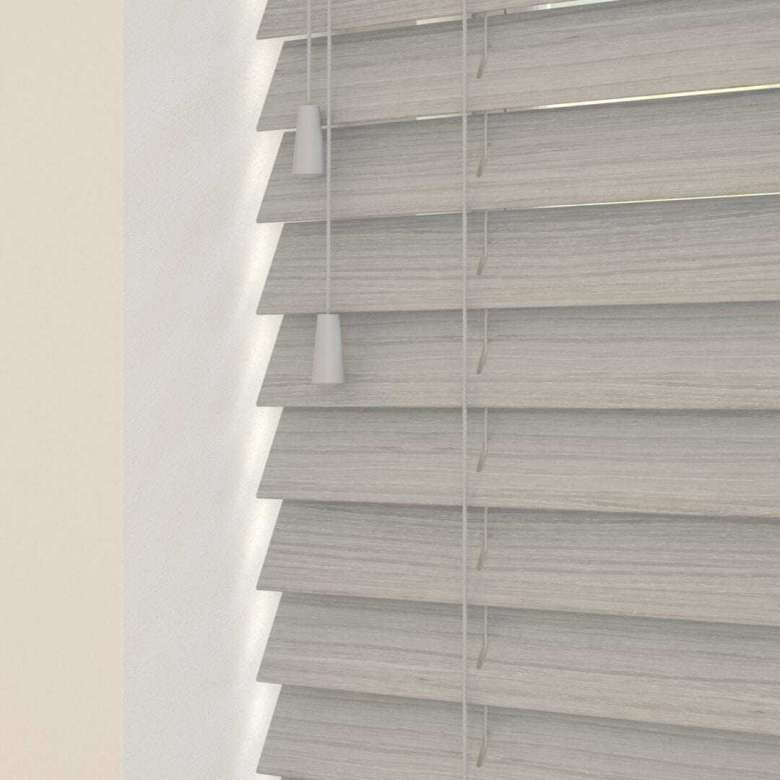 9. Wooden Blinds
Wooden blinds and shutters bring the warmth and natural beauty of wood into your home. Their organic, rich textures add cosy charm to any space, be it a traditional or contemporary setting. Wooden window coverings are also excellent insulators, especially when made-to-measure, keeping your home warmer in winter and cooler in summer.
While real wood is a great choice for sitting rooms and bedrooms, faux wood blinds are advisable in bathrooms and kitchens because of the high moisture content. Either option is available with a natural wood grain look or painted in any colour you wish to maximise aesthetic appeal.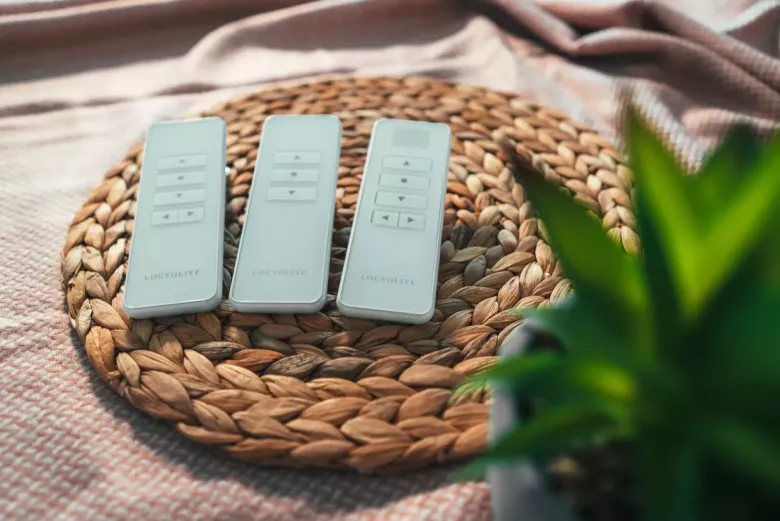 10. Electric Blinds
To enjoy the ultimate in convenience and modernity, consider electric blinds. Every style mentioned above comes in motorised versions, allowing you to operate your window coverings with the touch of a button. This functionality eliminates cords and chains, making electric blinds a safe choice for homes with children or pets. They are also ideal for hard-to-reach windows and benefit people with mobility issues.
Many electric blinds are compatible with smartphone apps and voice activation technology like Amazon Alexa and Google Nest. This allows you to program schedules that align with your daily routines and lifestyle, optimising efficiency and UV protection in the process. Thanks to the recent advancements in motorisation technology, electric blinds offer the ultimate convenience without compromising on style.
Our Made-to-Measure Blinds in Hertfordshire
Whether you're keen on classic Venetian blinds, practical faux wood blinds or innovative electric blinds, you have a world of options to choose from. Absolute Blinds, a family-run business with over 25 years of experience, offers personalised service to help you find the perfect type of blinds for your home. Feel free to contact us on 01707 244855 or visit our showroom in Welwyn Garden City to explore our range of made-to-measure blinds for yourself.