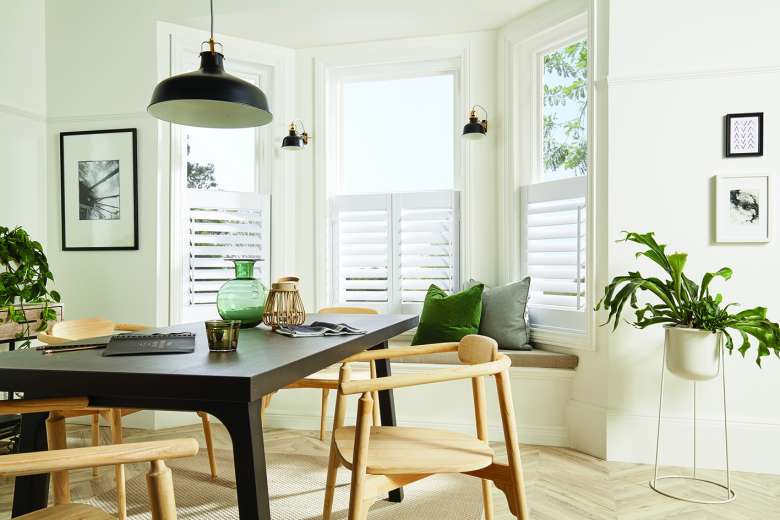 Absolute Journal
Shutter Buying Guide: Which Style is Best for You?
If you're hoping to enhance your home with an elegant, functional upgrade, shutters could be the perfect choice. Take a deep dive into the world of window shutters to help you decide which style is best for you.
What are Shutters?

Shutters are versatile window coverings that consist of a frame and horizontal slats or louvres. These slats can be opened or closed by tilting the rod on the front, controlling the light entering the room and serving as a barrier against prying eyes. Shutters also insulate the windows when the louvres are closed, keeping your home cosy in the winter and cool in the summer.
Stylish shutters improve your home's aesthetic both inside and out, increasing its value and making it more attractive to potential buyers. These window coverings require minimal upkeep and are built to last, making them a hassle-free choice for busy homeowners. With various styles, materials and colours to choose from, shutters can be tailored to suit your unique tastes and home decor.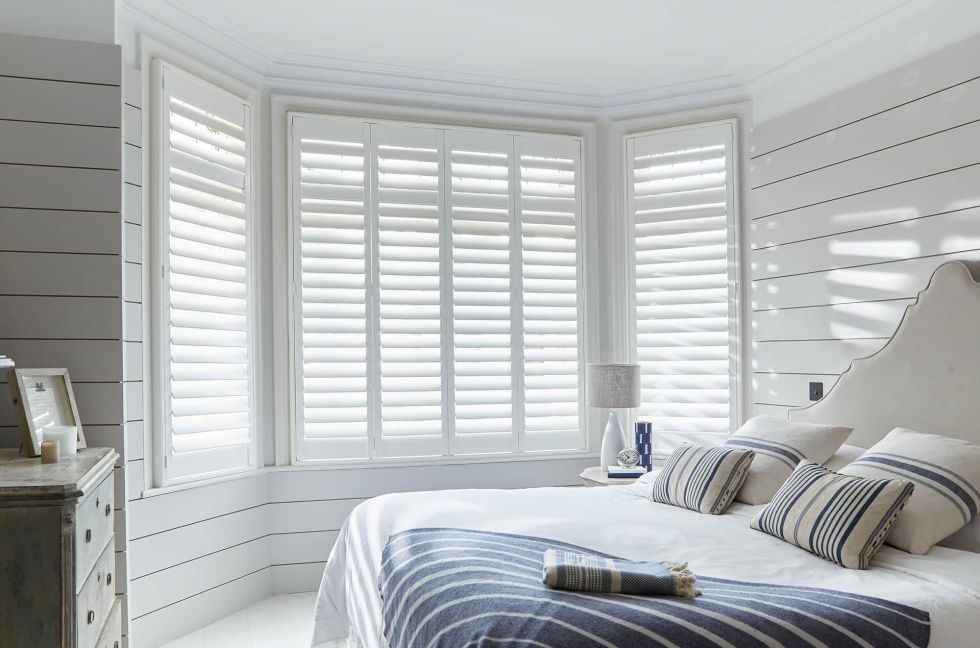 What are the Different Types of Shutters?
Shutters come in various styles, each offering unique benefits and aesthetic appeal. Some popular shutter styles include:
Solid shutters: Featuring solid panels instead of slats, solid shutters provide complete light blockage and added insulation. They're perfect for bedrooms, home cinemas or other rooms where total darkness is desired.
Café shutters: Café shutters are inspired by traditional European cafés, where shutters shield seated patrons from passers-by whilst still allowing a view of the street from a standing position. Café shutters add European charm to your home and work particularly well in living rooms and kitchens.
Tracked shutters: These shutters are mounted on tracks, allowing them to glide open and closed. The smoothly operating mechanisms of tracked shutters make them ideal for wide windows or patio doors, providing ample light control and privacy without obstructing access.
Full-length door shutters: Designed specifically for doors with glass panels, these shutters provide privacy, light control and loads of style. Full-length door shutters can be tailored to fit the dimensions of any door, ensuring seamless integration with your existing architecture.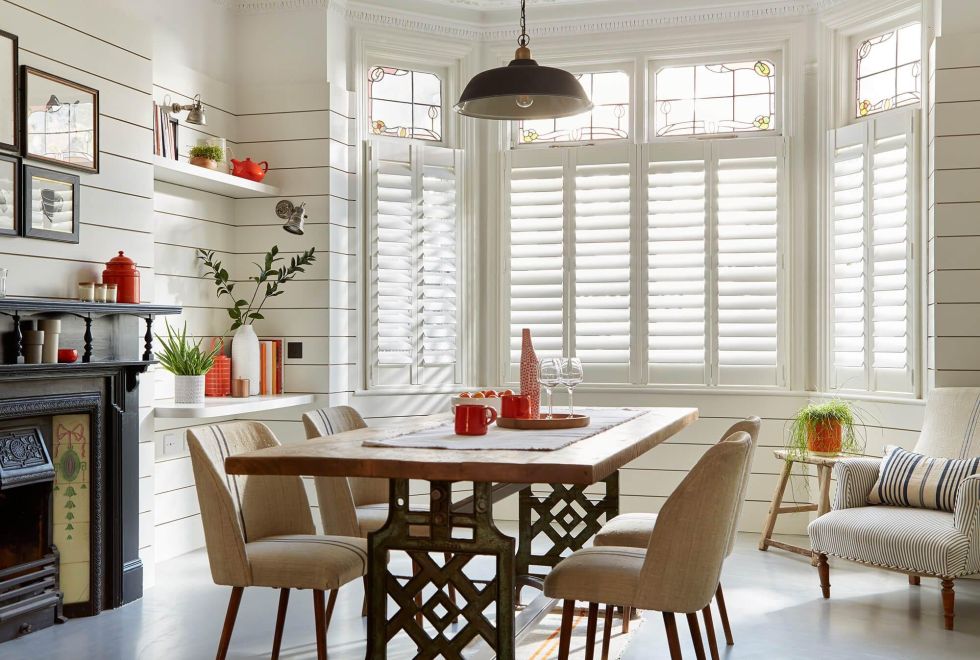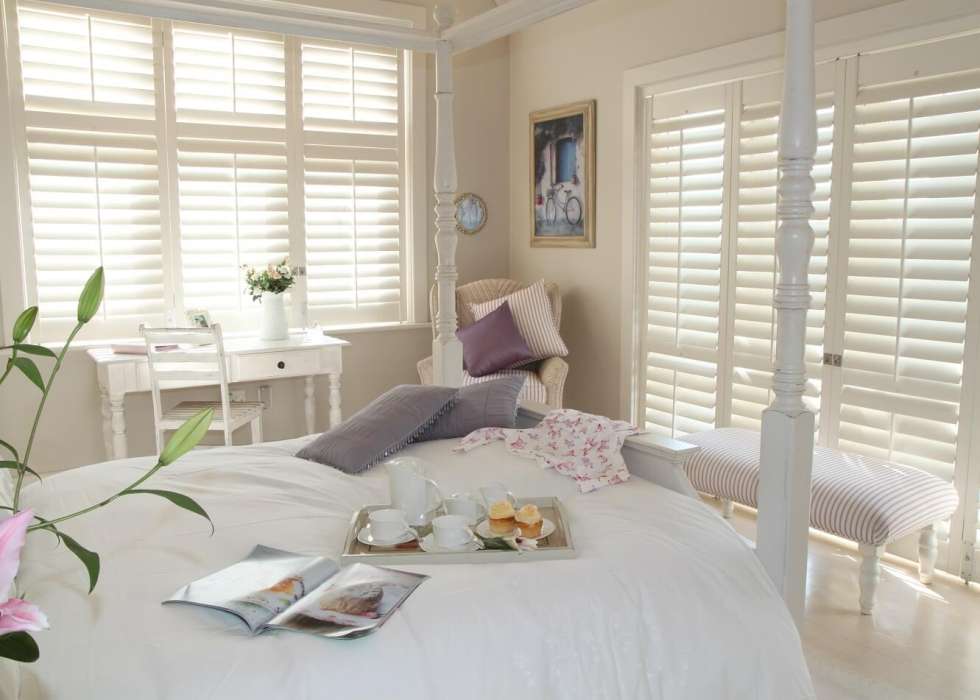 Where Can Shutters be Installed?
Shutters are a versatile window treatment suitable for various types of windows, including:
Bay windows: Bespoke shutters can fit the angles of bay windows, accentuating their architectural beauty and providing a cohesive appearance.
Shaped windows: Whether circular, arched or triangular, shutters can be designed to fit your uniquely shaped windows. Custom-shaped shutters retain your windows' distinctive character whilst providing practical advantages like light control and insulation.
Patio doors: Tracked shutters or full-length door shutters can be fitted to sliding glass or French patio doors for added privacy and elegance. These shutters integrate seamlessly with your doors, providing a stylish and functional solution that doesn't compromise on design.
Skylights: Skylight shutters can be fitted to your roof windows, offering insulation and light control from above. This bespoke solution reduces summer heat gain and winter heat loss, making your home more energy-efficient.
Shutters are an excellent choice for various rooms in your home, with customisable options to suit the needs of each space. For instance:
Living room shutters create a warm and inviting atmosphere, allowing you to adjust natural light levels throughout the day.
Home office shutters offer a stylish and practical solution for controlling glare on computer screens whilst still allowing natural light to enter. Shutters also reduce noise from outside when closed, creating a more focused and productive work environment.
Dining room shutters provide an elegant backdrop for entertaining guests. They also offer privacy from neighbouring properties, keeping your dining experience intimate and exclusive.
Bedroom shutters afford much-needed privacy and light control. Full-height shutters or solid shutters are particularly well-suited for bedrooms, providing complete darkness for a restful night's sleep.
Kitchen and bathroom shutters made of moisture-resistant vinyl or faux wood are ideal for adding privacy without risking humidity damage. These shutters are also easy to clean if food or other products splatter on them.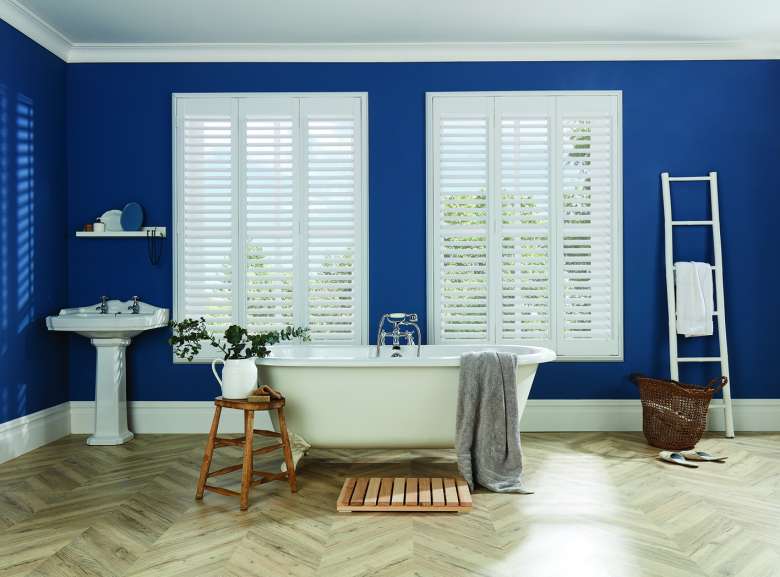 What are Shutters Made Of?
Shutters can be crafted from various materials, depending on the benefits and style you're looking for. The top options include:
Real wood: Classic wooden shutters are known for their natural beauty and warmth. They can be stained or painted any colour to match your decor.
Faux wood: Faux wood shutters offer the appearance of real wood without the potential for warping or fading. They're an excellent option for high-moisture areas like kitchens and bathrooms.
Medium-density fibreboard (MDF): MDF shutters are a cost-effective alternative to real wood, offering durability and a smooth finish.
Vinyl: Another ideal choice for bathrooms or kitchens, vinyl shutters are low-maintenance and moisture-resistant. They also come in various colours and finishes to suit your design preferences.
Aluminium: Known for their strength and durability, aluminium shutters are perfect for outdoor use or for adding a modern touch to your interior.
Shutter Suppliers in Welwyn Garden City
If you're ready to install stylish, functional shutters, turn to Absolute Blinds for help in Hertfordshire or North London. With our vast array of shutter styles and materials, we're confident you'll find the perfect shutter for your needs. Our small, family-run business has over 15 years of experience providing exceptional service and quality window treatment products. To learn more about our shutter selection or to request an installation quote, please call us on 01707 244855 today.