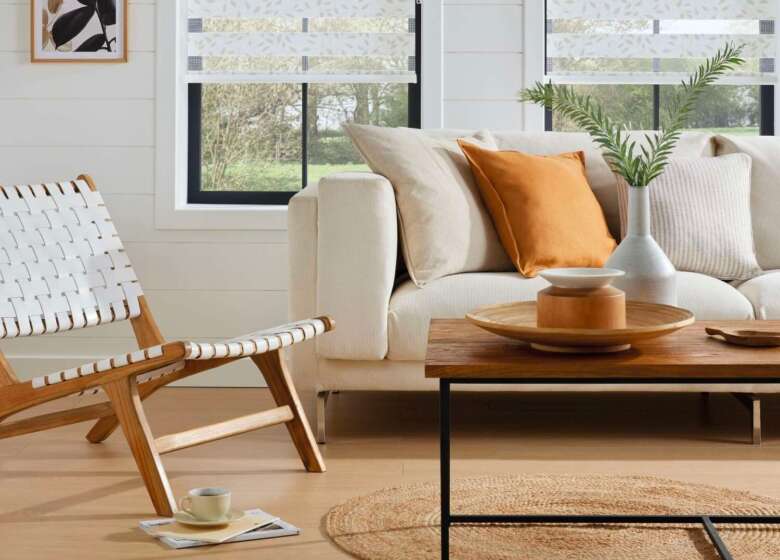 Absolute Journal
Get Inspired: Scandi Home Interior Ideas
When creating a comfortable and stylish living environment, you want your home to be an extension of your lifestyle. Scandinavian design is one trend that has captivated the hearts of many UK homeowners.
This design focuses on simplicity, functionality and minimalism. If you crave a calm, comfortable space perfect for lounging or socialising, this interior design style could be perfect for you. In this guide, we'll explore the top Scandi home ideas to help you find inspiration for your living space.
What is Scandinavian Design?
Scandinavian design is characterised by its timeless appeal, with a strong focus on simplicity, functionality and nature. The style originated in the Nordic countries of Sweden, Denmark, Norway, Finland, and Iceland. Scandinavian design emerged in the 1950s alongside the modernist movement in Europe and America. It has become increasingly popular in the UK and elsewhere around the world since the 2010s.
The Norwegian concept of 'hygge' plays a significant role in this design philosophy. The word engenders a sense of cosiness, contentment and well-being, encapsulating the underlying theme of Scandinavian design. Scandi-inspired interiors aren't overthought, but they are highly intentional. Picture a blend of mid-century modern and minimalist contemporary but with more warmth and comfort influenced by the Nordic region's long, cold winters.
Some key defining characteristics of Scandinavian design include:
Minimalism and functionality
Neutral and monochromatic colour schemes
Natural materials
Loads of cosy textures
Ample natural light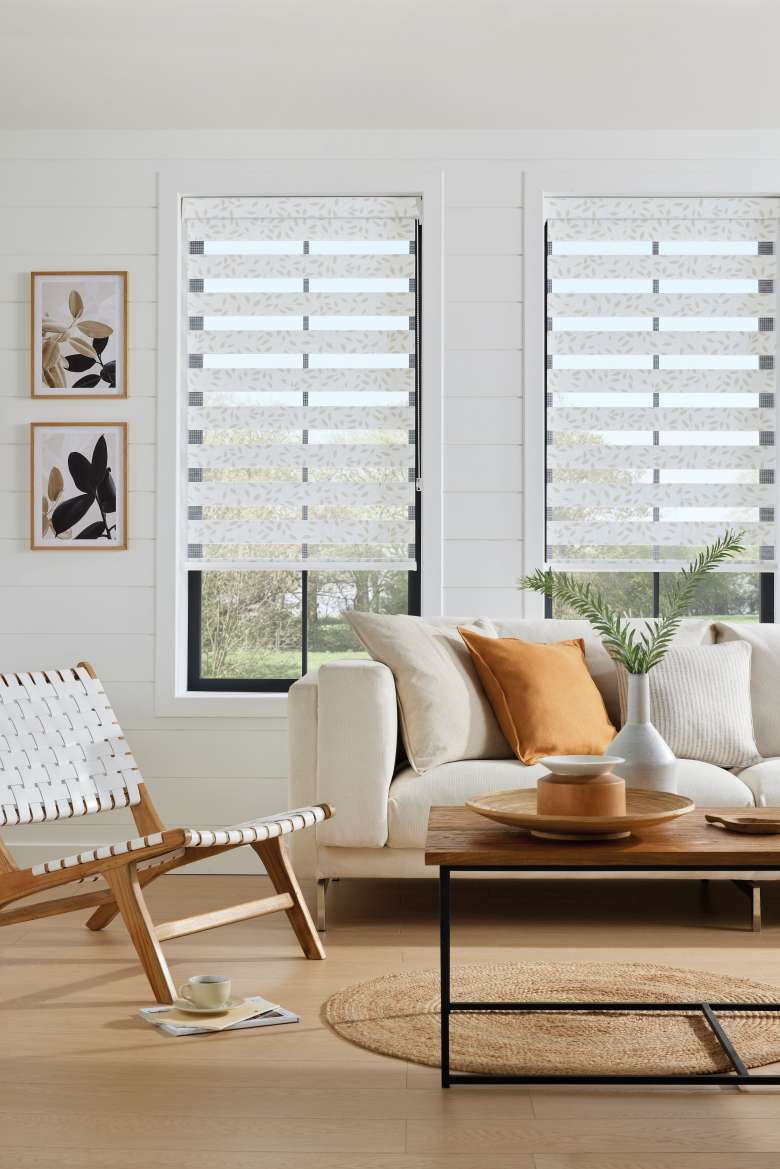 Functional Minimalism
In Scandinavian design, less is more. Open space planning, clean lines and structured silhouettes are essential elements of this style. To achieve the look, pare down your belongings and eliminate clutter. Then, opt for the strategic use of heirloom pieces to prevent the interior from feeling cold and harsh. The goal is to add comfort and warmth to sparse spaces with quality-crafted items that stand the test of time.
For example, you might incorporate houseplants or pampas grass centrepieces to breathe life into your living space. Adorn the walls with minimalist line art of various sizes to create a clean yet decorative aesthetic. Using carefully chosen statement pieces alongside minimal décor helps you strike the perfect balance between functionality and style.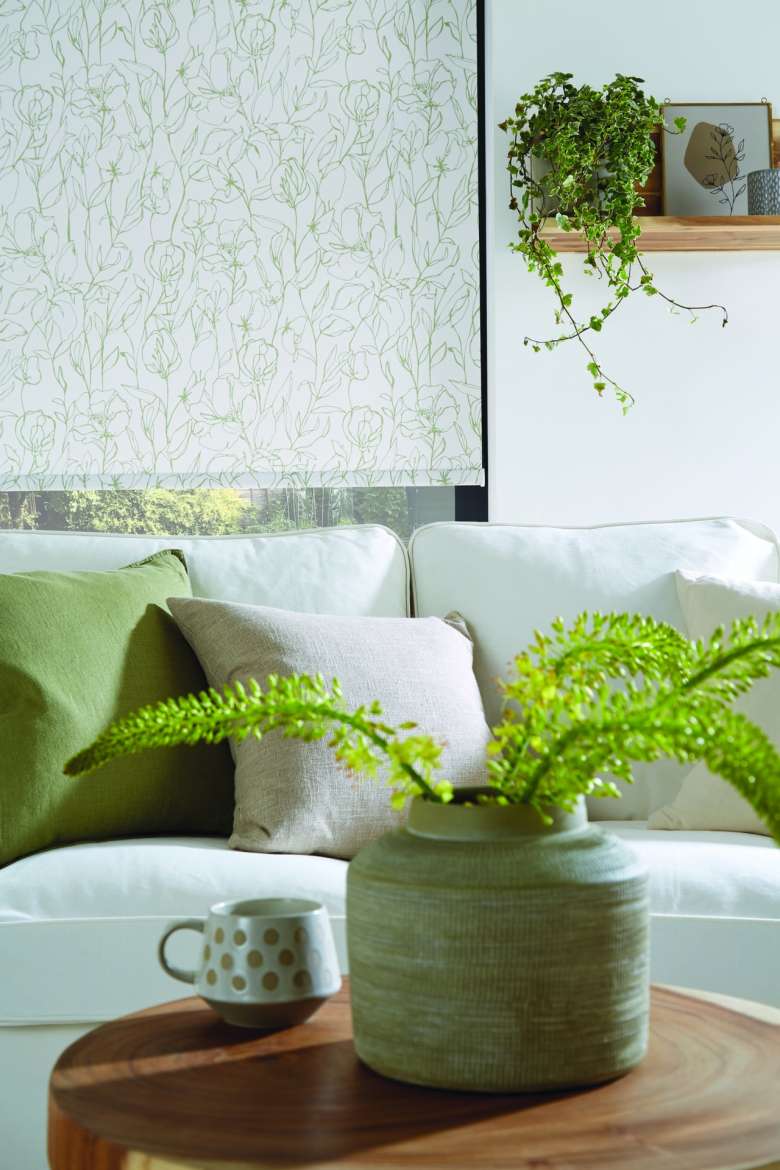 Muted Colour Palette
A neutral and monochromatic colour scheme is vital to achieving the Scandi look. Opt for white or tan-coloured walls, white countertops, grey cabinets and light wood furniture. Upholstery should be white, grey or smoky pastel, and occasional black and gold details can be added through picture frames, table legs or light fixtures.
If you decide to include accent colours, choose cool tones like dark blue or soft pink. These hues can be incorporated through accessories like cushions, throws and artwork, allowing you to easily update the look and feel of your space over time without making drastic or expensive changes.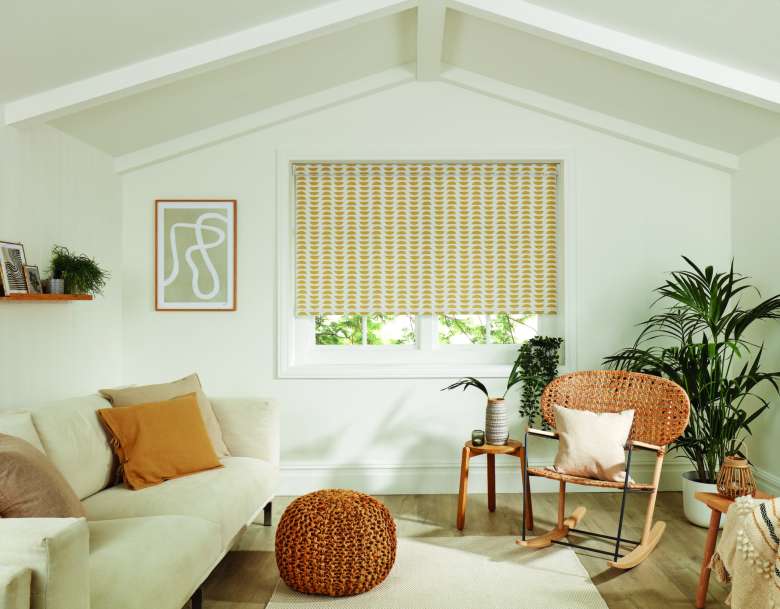 Natural Materials
Scandinavian style leans heavily into texture-rich elements. Think sheepskin rugs, mohair throws, faux fur footstools, hemp baskets, chunky pillows, linen curtains and leather upholstery. Texture, rather than colour, is used to create contrast, with a focus on mixing and matching natural materials. Don't be afraid to layer textiles on sofas, armchairs and beds for added comfort—the plusher, the better!
Wood is another essential material used to create a cosy and organic atmosphere in Scandinavian-style homes. Furniture, floors, ceiling beams and wall panelling all benefit from the use of wood, which adds warmth and texture to the space. Feel free to combine different colours, stains and species of wood, such as oak, ash and pine. You can even opt for reclaimed wood to further enhance the depth and character of your Scandi-inspired interior.
In addition to cosy textiles and wood details, stone also belongs in this design style. Tile floors and tabletops made of travertine, marble and slate help tie everything together. Glass, metal and plastic elements can also be used sparingly, as long as they're in a similar tone and colour range as the rest of the space.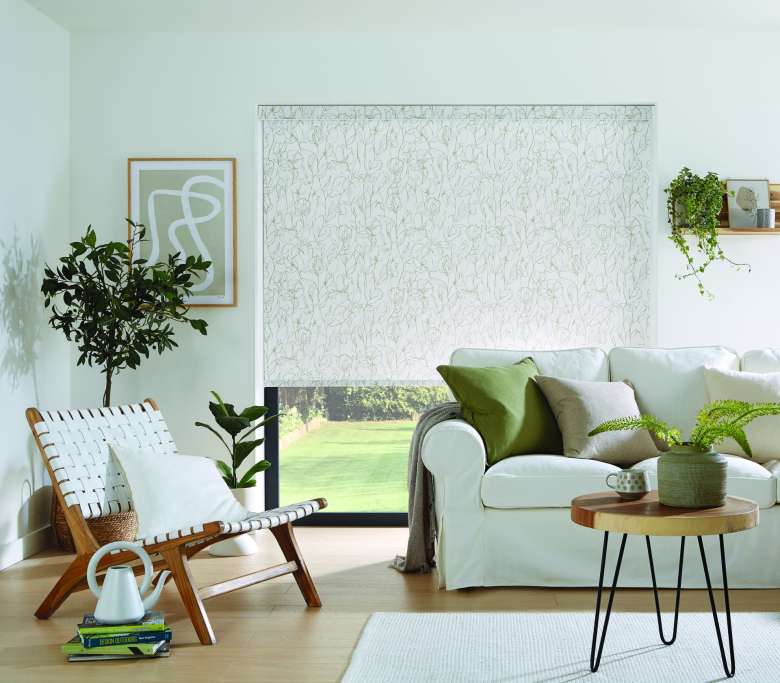 Lighting

In the wintry Scandinavian climate, maximising natural light is crucial. Large windows play a significant role in achieving this, as does your choice of window treatments. To control natural light and create privacy when needed, select window coverings that complement your Scandi-inspired space.
For instance, Venetian blinds provide a sleek and minimalist look. They offer excellent light control, allowing you to tilt the slats or raise the blinds completely to adjust the amount of sunlight entering your home throughout the day. The clean lines of Venetian blinds make them a perfect addition to a Scandi-style home. Choose blinds in white, grey or natural wood to seamlessly blend with the overall aesthetic.
Wooden shutters or blinds are another great option. They offer privacy, insulation and a touch of rustic charm to your space. The natural materials and colours of wooden window coverings harmonise with the Scandi design philosophy, enhancing the cosy, organic feel of your home.
Roman blinds in solid neutral colours are an ideal choice for maintaining a soft and inviting atmosphere. When selecting fabrics, opt for natural materials such as linen or cotton to stay true to the organic essence of Scandinavian design. Roman blinds provide excellent light control and privacy, whilst their simple design keeps your space looking elegant and uncluttered.
Curtains are another fine choice for creating a cosy, inviting environment within your Scandi-style home. Consider the weight and texture of the fabric you choose, as well as how it drapes. Linen and cotton curtains work particularly well in this context, adding a subtle layer of warmth and comfort. The simplicity of solid, neutral-coloured curtains allows them to blend seamlessly with the muted colour palette and clean lines of Scandinavian design.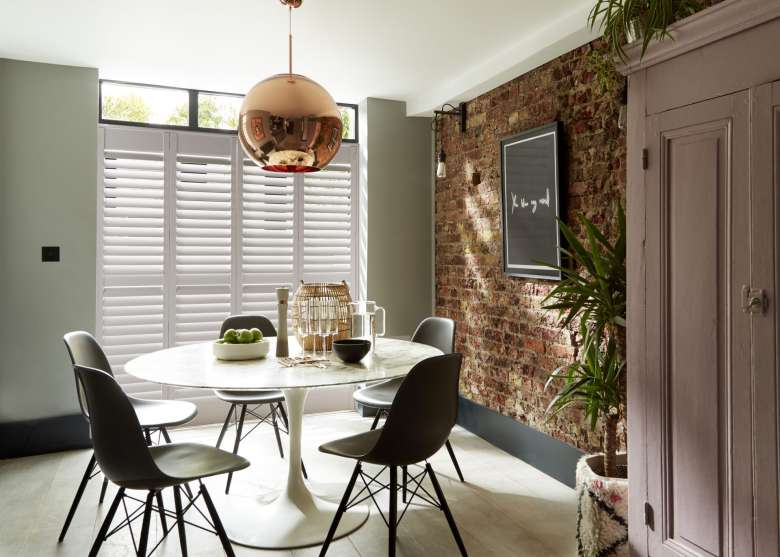 As for artificial lighting, incorporate floor lamps, table lamps and sconces made from natural materials into your home. Layered light sources and dimmable lamps should replace large overhead pendants to provide gentler ambient lighting that enhances the cosy atmosphere you're hoping to create.
To further contribute to the hygge-inspired ambience of your space, consider using your wood-burning fireplace or stove for light and heat. If you don't have these appliances, pillar candles are good substitutes. A crackling fireplace or flickering candlelight certainly encourages relaxation and a connection with loved ones, which is what hygge is all about.
Install Window Treatments in Your Scandi-Style Home

Clearly, Scandinavian design offers a timeless and inviting aesthetic particularly well-suited for the UK's cool, rainy climate. Now that you're familiar with the key elements of this minimalist style, it's time to bring it to life in your home.
At Absolute Blinds, we offer a range of made-to-measure window treatment options—from Venetian blinds and wooden shutters to Roman blinds and curtains—that can perfectly complement your Scandi-inspired living space. Most of our window coverings are available in manual or motorised versions to fit your needs. With 25 years of industry experience to back us up, we're confident we can help you find the right solution for your interior design project.
Discover the customisability and versatility of made-to-measure blinds, shutters and curtains by choosing Absolute Blinds. To learn more about our range of window treatment options and how they can enhance your Scandinavian-style home, please contact us on 01707 244855 or visit our showroom in Hertford to view a sample of our selection.