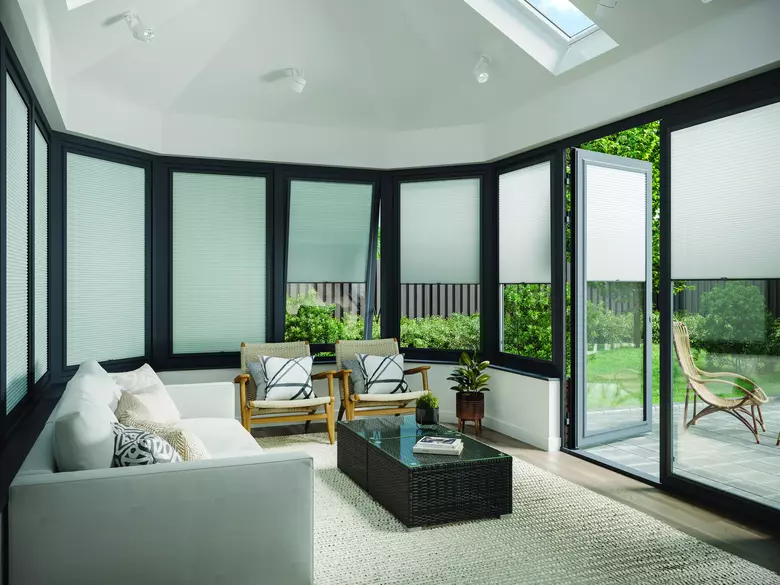 Absolute Journal
How to Choose the Right Blinds for a Conservatory
A conservatory is a fantastic addition to any UK home, providing a light and airy space to relax, entertain and connect with nature. But with so much glass, it's beneficial to install blinds or other window treatments to maintain privacy, regulate temperature and keep the space comfortable all year round.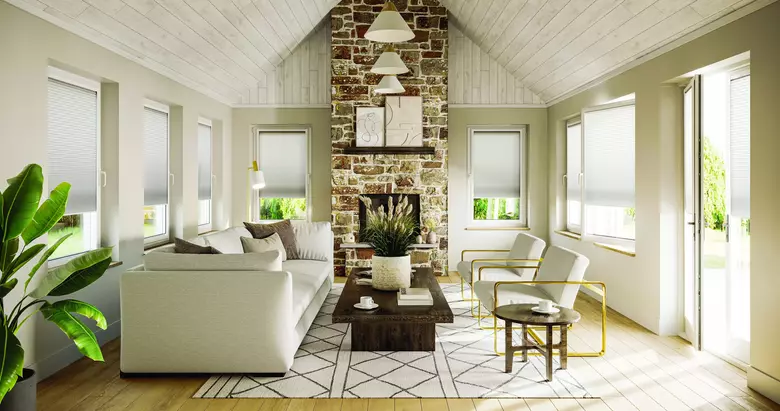 Understanding Your Needs

Before diving into the world of conservatory blinds, take a moment to think about your specific requirements. Some factors to consider include:
Privacy: Do you need to shield your conservatory from prying eyes? Perhaps your home is in the countryside, so privacy isn't a significant concern. Your situation affects what type of blinds you should consider.
Light control on the sides: Are you looking for blinds that allow you to control how much light enters, or do you prefer a constant light level? Certain window treatments, including Venetian and vertical blinds, provide excellent light control, allowing you to adjust the ambience in your conservatory to suit different activities.
Light control from above: Conservatories often feature overhead windows or skylights, which can result in harsh sunlight entering the space. Consider skylight or roof blinds to block direct light and reduce glare when needed.
Temperature regulation: Your conservatory may be prone to overheating in the summer or feeling chilly in the winter. The right blinds help regulate the temperature in your conservatory, making it more comfortable throughout the year. Look for blinds with insulating properties or reflective coatings to maintain a more stable temperature.
Ease of use: Rather than walking around your conservatory to close multiple window treatments by hand, consider electric blinds that allow you to control them all at once. This simplifies the task of adjusting your blinds and ensures a consistent look throughout the space.
Style: Your choice of blinds significantly impacts your conservatory's appearance, so consider the overall vibe you want to create. Are you looking for a cosy, inviting space? A streamlined, modern finish? Bold window accents or a subtle dash of colour? Choose window coverings that align with your vision.