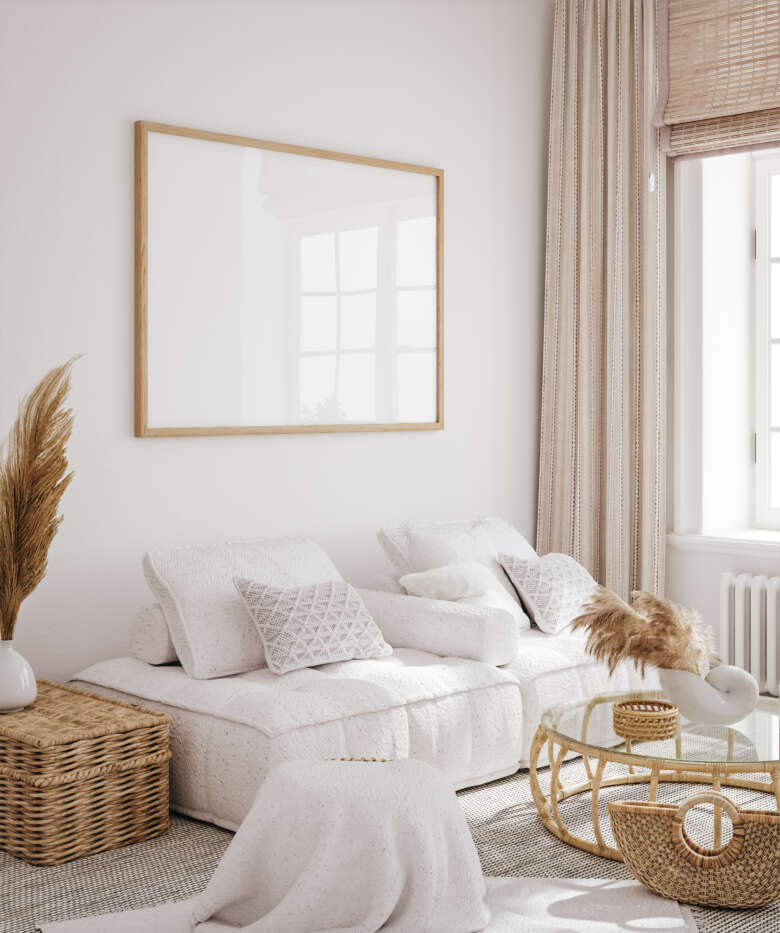 Absolute Journal
Get Inspired: Farmhouse Style Home Ideas
Are you ready to redesign your home with a modern farmhouse interior? This functional and cosy aesthetic is as much a lifestyle as a design aesthetic.
Country-style emphasises a simpler, cleaner appearance so you can focus on what matters most. In this guide, you'll learn how to create a warm and inviting space that blends the charm of rural living with 21st-century style. Whether you're looking for inspiration to spruce up your existing home or starting from scratch with a new build, you'll find plenty of farmhouse design ideas here to inspire your interior.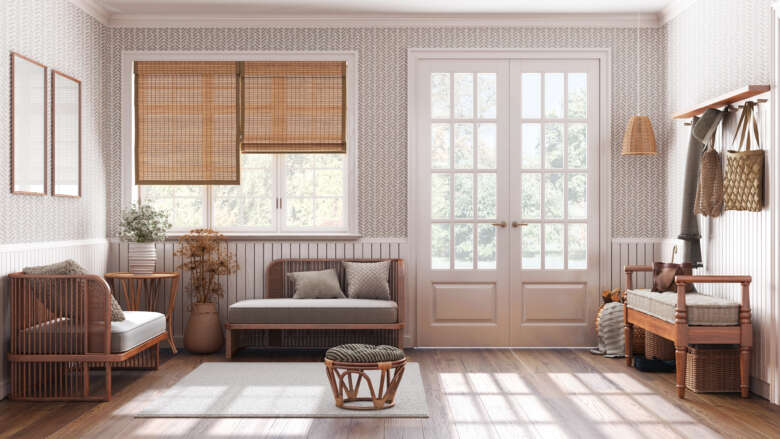 What is Farmhouse Style?
Chic, comfy, cosy and warm—these words are often used to describe farmhouse design. The concept is rooted in the rural countryside, originally inspired by the functional and practical architecture of agricultural buildings. This charming style has become increasingly popular in the UK over the past decade or so and remains a leading design trend because of its versatility and ability to blend seamlessly with modern design elements.
On that note, there are actually two distinct aesthetics under the farmhouse design umbrella—the classic look known as traditional farmhouse style and the more up-and-coming modern farmhouse style.
Traditional farmhouse design is characterised by its rustic charm, natural materials and sturdy construction. It often features an abundance of wood and other natural elements, along with vintage and antique accents that evoke a sense of history and heritage.
In contrast, modern farmhouse design takes the most comforting elements of the traditional style and incorporates sleek, streamlined touches to create a fresh and updated look. This blending of the old and the new is the most popular way to incorporate farmhouse style these days. It creates a unique aesthetic that is both nostalgic and up-to-date, which is perfect if you appreciate the charm of the past but also desire the conveniences of modern living.
Some defining characteristics of farmhouse design include:
Neutral colour schemes
Rustic and vintage elements
Natural materials
Rich textures
Comfortable furnishings
Let's take a closer look at these elements to help you incorporate a farmhouse aesthetic into your home.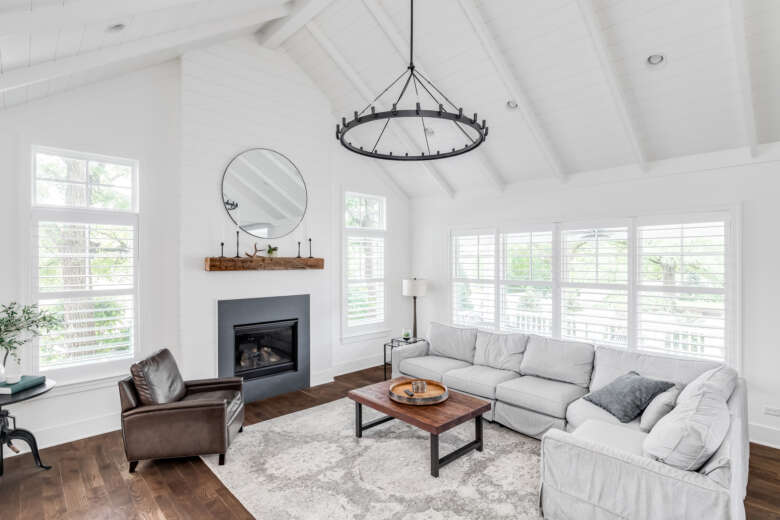 The Architecture
Farmhouse-style homes typically feature architectural details that embody the rural and functional origins of this design. This may include one-story ranch construction with long, linear layouts, flat facades, board-and-batten cladding and wrap-around porches. To further contribute to the authentic farmhouse aesthetic, millwork details should be simple, with no crown moulding and streamlined door and window casings.
Modern farmhouses often incorporate open floor plans and large windows, allowing for a seamless flow of space and an abundance of natural light. These architectural elements are perfect for family gatherings and entertaining guests. In addition, using energy-efficient windows and window coverings reflects the utilitarian nature of farmhouse design, prioritising the efficient use of resources by employing modern technology.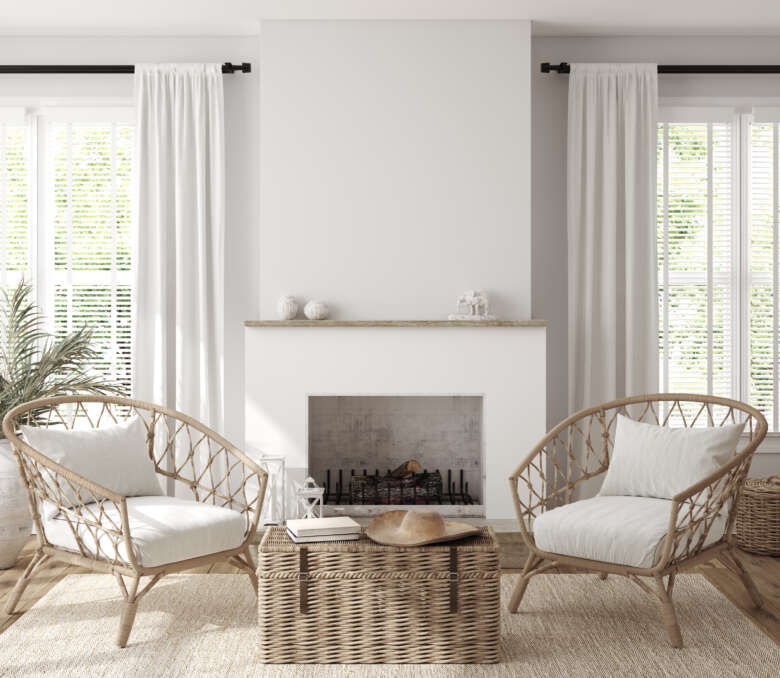 The Colour Palette
The farmhouse style colour palette is based on a foundation of pale neutrals like white or off-white with accent colours inspired by nature. This includes neutral tones, blues, greens and soft hues of red, yellow and orange. Choosing the right natural shades and accent colours creates a harmonious, calming and visually appealing atmosphere. Be aware that selecting a neutral-coloured piece doesn't guarantee a farmhouse feel—the item should also feature rustic touches to truly embody the style.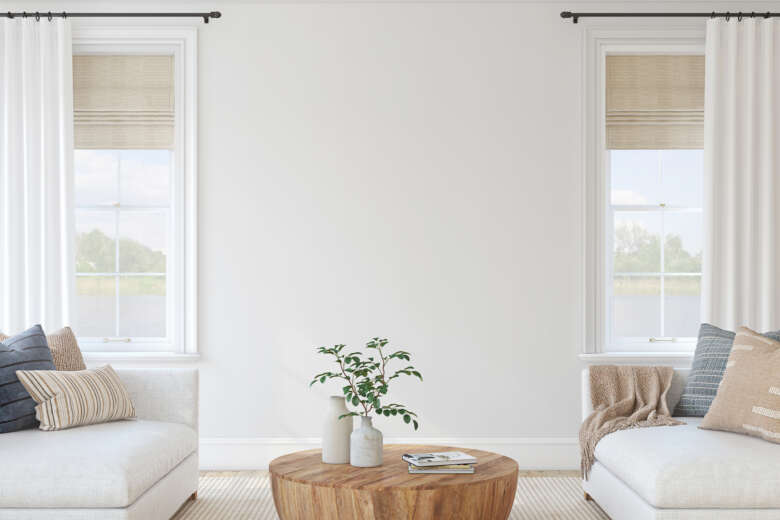 The Materials
The use of natural materials is crucial in both traditional and modern farmhouse styles. The idea is to lend an authentic and organic feel to the space while promoting harmony with the surrounding environment. This reinforces the connection to nature that is central to farmhouse design.
If you hope to achieve an authentic traditional farmhouse look, incorporating rustic and vintage elements is a must. Wood is a major player here, with examples including exposed wood beams, shiplap wall panelling, barn doors, open shelving, natural wood cabinetry and reclaimed wood flooring.
Stone is another common material found in farmhouse design. Putting in a stone fireplace or rough stone accent wall lends the appropriate feel to the space. Any metal accents should have antique finishes for a vintage appeal, including burnished nickel, tarnished brass, oil-rubbed bronze or matte black. Each of these materials adds character and depth, creating a warm, welcoming and uniquely farmhouse atmosphere.
If you want to add a modern spin to the traditional farmhouse style, feel free to incorporate finishes with a more polished look. Features such as white marble countertops, painted cabinets and mid-century modern light fixtures harmonise well with classic farmhouse design elements.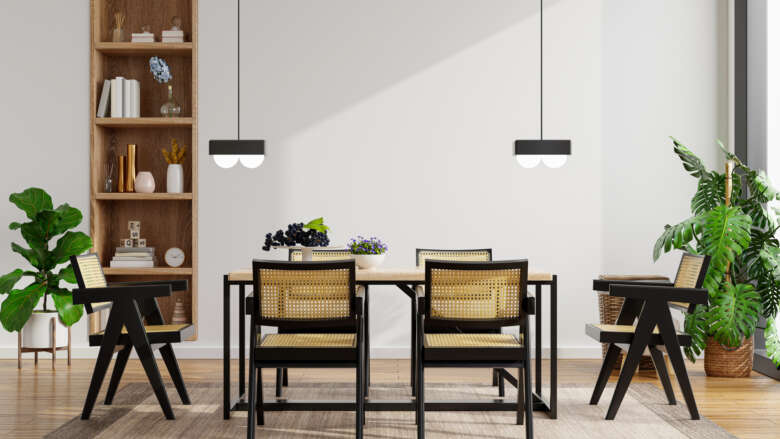 The Furnishings
Farmhouse furnishings incorporate textures such as rich wool, tumbled linen and rough-hewn wood. These tactile elements add warmth and depth to the space, creating a cosy and inviting atmosphere that promotes relaxation.
Large, comfortable furniture is a hallmark of farmhouse style, with plush sofas, oversized armchairs and sturdy dining tables taking centre stage. Mixing mid-century modern furniture with more traditional farmhouse pieces can create a contemporary space that still pays homage to the farmhouse aesthetic. For example, pairing a modern, low-lying sofa with a rustic wooden coffee table strikes a pleasing balance between old and new.
Rugs and throws are also important elements in farmhouse design, adding layers of texture and warmth to your floors and seating areas. Look for rugs made from natural fibres, such as jute or sisal, and layer them with cosy sheepskin or faux fur throws for a luxurious and inviting feel. Aptly named farmhouse sinks, with their deep basins and exposed front aprons, also add a touch of rural charm to your kitchen.
To create a fresh and vibrant atmosphere that brings the outdoors in, be sure to incorporate plants and flowers into your farmhouse design. Consider adding potted plants, hanging baskets and window boxes—using real or faux greenery, your choice—for a touch of natural beauty.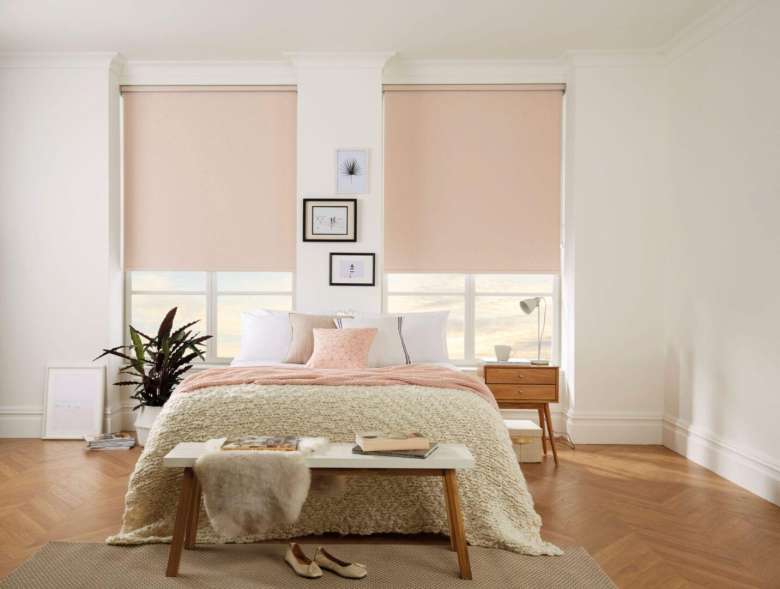 Lighting & Window Coverings
Choosing the right window treatments and light fixtures can significantly impact the look and feel of your farmhouse-style home. For a traditional aesthetic, consider curtains with simple patterns or textures made from natural, light-filtering materials like linen and cotton. These window coverings provide privacy and can be layered over Venetian blinds to maximise light control.
Roman blinds and roller blinds are versatile window coverings found in both traditional and modern farmhouse styles. They offer a clean and streamlined appearance you can customise to suit your design preferences. Choose fabrics with subtle patterns or textures to maintain the cosy, rustic feel of your farmhouse interior.
For a strictly modern farmhouse look, consider wood or faux wood blinds, which lend a contemporary look whilst complementing the natural materials found throughout the space. With their dual-layer design, day-to-night blinds can provide additional lighting versatility in certain modern farmhouse settings.
Fit Window Treatments in Your Farmhouse-Style Home
When it comes to creating the perfect modern farmhouse interior, choosing the right window treatments is essential. At Absolute Blinds, we supply and fit a wide range of made-to-measure blinds, curtains and shutters to suit every style and preference. Our small, family-run business draws on 25 years of industry experience, ensuring a seamless blend of style, function and comfort when selecting window coverings for your farmhouse-inspired space. To learn more, please contact us on 01707 244855 or visit our showroom in Welwyn Garden City for personalised assistance and design inspiration.