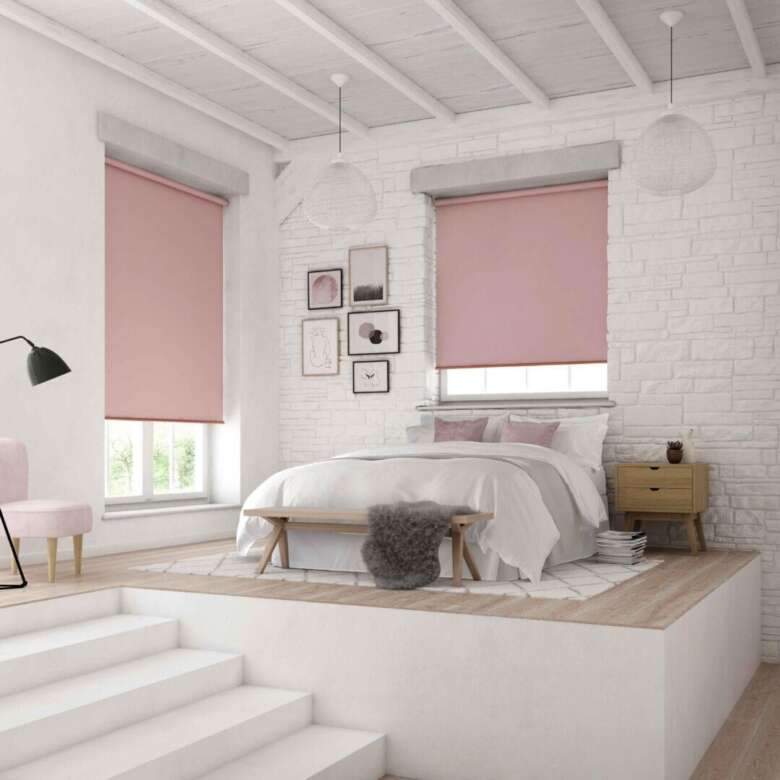 Absolute Journal
What is the Best Fabric for Blinds and Curtains?
How important is to get the right fabric for your curtains or blinds? Find out more as we go over various fabrics - linen, cotton, voile, silk, and polyester, each fabric offer unique benefits such as durability, sustainability, versatility, and easy maintenance. Read more to learn about other aspects such as space suitability, functionality, aesthetics and the environmental impact.
Window coverings are one of the most crucial elements for creating the perfect lighting and ambience in a home, office or other indoor space. These humble accessories play a pivotal role in controlling light, maintaining privacy, providing insulation and adding a splash of colour to your surroundings. In other words, curtains and blinds are the unsung heroes that contribute significantly to your daily comfort.
If you're thinking of switching out your old window coverings for something new, the choice of fabric is a vital aspect to consider. After all, your selection is about more than just picking out the colours and patterns you fancy—the material you choose also influences your window coverings' functionality, durability and environmental impact. So, let's explore the best fabrics for blinds and curtains to help you choose the best one for your needs.
Types of Fabric Window Coverings
Some window treatments, like Venetian blinds and shutters, aren't made of fabric. Instead, your material choices include things like wood, faux wood and aluminium. Only a select handful of window coverings are constructed of fabric, including:
Roller blinds: These blinds utilise a single piece of fabric that neatly rolls up and down on a tube. They're fantastic for managing light and providing privacy, available in countless colours and patterns to harmonise with your home décor. Depending on the fabric and liner you choose, roller blinds can also offer substantial thermal insulation and light-reflecting capabilities, making them an energy-efficient choice.
Roman blinds: If you're aiming for a classic, elegant look, Roman blinds could be the way to go. Composed of fabric that folds beautifully into delicate pleats when raised, these window treatments offer a soft, inviting feel, perfect for sitting rooms and bedrooms. Selecting a suitable fabric allows Roman blinds to serve as a striking feature that complements your interior design.
Curtains: Curtains remain the go-to choice for those who prefer traditional, timeless window coverings. With virtually limitless design possibilities in a wide array of fabric options, curtains add warmth, style and personality to any room. The weight and sheerness of the fabric greatly affect privacy, light control and insulating abilities.
Best Fabrics for Blinds and Curtains
When it comes to selecting the best fabric for curtains and blinds, you should ask yourself several questions: Which fabric best suits my space? Which material offers the perfect balance between functionality and aesthetics? And how does my choice impact the environment?
We understand these questions and are here to help. Take a closer look at some of the most popular fabric options for window coverings and learn about their benefits, so you can make an informed choice that suits your unique requirements.
Linen Blinds and Curtains
Linen, a durable and resilient fabric derived from the flax plant, is a superb choice for window dressings. This natural fibre offers a light, airy aesthetic and a timeless charm that suits both modern and traditional interiors. Linen blinds and curtains drape beautifully and allow a soft, diffused light to enter the room, maintaining privacy without blocking daylight completely.
What makes linen particularly noteworthy are its sustainable properties. The flax plant from which linen derives requires minimal water, fertilisers and pesticides, making it a low-impact crop. Additionally, almost every part of it can be used in various industries, minimising waste and promoting a circular economy. And when linen reaches the end of its lifespan, it's 100 per cent biodegradable and recyclable.
Cotton Blinds and Curtains
Cotton, a natural fibre known for its versatility and durability, is another excellent choice for window coverings. Cotton blinds and curtains provide a clean, crisp look that goes well with any décor. This fabric is available in a vast range of colours and patterns, allowing for a high level of customisation. The tight weave of cotton fabric effectively blocks sunlight, making it an ideal choice for bedrooms or any space where you desire room-darkening blinds.
Cotton is also relatively easy to clean, especially when blended with water-resistant synthetic fibres like polyester or nylon, adding to its practical appeal. Cotton blends are also more fire-safe and resistant to colour fading caused by sun exposure.
Voile Blinds and Curtains
Voile is a soft, sheer fabric, often made from cotton or cotton/polyester blends. Voile blinds and curtains offer a unique balance between privacy and light control. They allow loads of diffused light to filter through, cutting down on glare without plunging the room into darkness. At the same time, pulling voile curtains over the window obscures the view from the outside to ensure privacy.
Voile curtains and blinds are most often white, making them the perfect choice if you're looking to create a light, airy atmosphere in rooms that benefit from abundant daylight. Voile curtains are also commonly used for framing large windows or layering with thicker curtains to provide multiple light-control options. Be aware that voile is a delicate fabric prone to snagging and tearing, so it's best suited for adult spaces where the window coverings are unlikely to catch on sharp edges.
Silk Blinds and Curtains
Silk, often considered the epitome of luxury, is a gorgeous, delicate fabric for window coverings. Real silk derives from silkworm cocoons, requiring extra care and time in the manufacturing process, especially if made the traditional way. Today, faux silk is gaining popularity as a silk lookalike with greater durability and a lower price point.
Silk curtains exude opulence, drape beautifully and add sophistication to any room. They have a gorgeous, shimmery sheen and are available in timeless colours like gold, pearl and rose. Just be aware that silk window coverings require a lining to protect them from sun damage and may need professional cleaning. Therefore, silk is best suited for rooms that don't experience high traffic or harsh sun exposure.
Polyester Blinds and Curtains
Polyester is one of the world's most popular and common synthetic fabrics. Known for its high durability and easy-care properties, polyester is resistant to wrinkling, shrinking and stretching. These characteristics make polyester a long-lasting, low-maintenance option for window coverings.
Polyester blinds and curtains are available in a wide range of colours, patterns and styles, making it easy to match them to your décor. They're ideal for spaces where moisture resistance is important, such as the kitchen and bathroom. Polyester curtains also perform well in children's bedrooms, where easy cleaning and durability are significant advantages.
Make the Right Fabric Choice with Help from Absolute Blinds
Choosing the best fabric for blinds and curtains isn't always easy. At Absolute Blinds, we've been guiding customers through these decisions for over 25 years. As a small, family-run business, we value personal connections and provide expert advice on selecting made-to-measure blinds and curtains. We can also install your new window coverings, so you don't have to worry about a potentially complicated fitting. For more information, please contact us on 01707 244855 or visit our showroom in Welwyn Garden City, where our experienced team is more than happy to assist you.